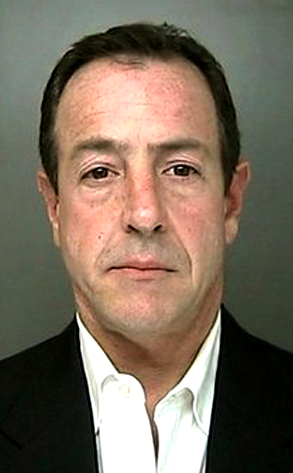 Suffolk County Police
Dear Ted:
Why is everyone being so hard on Michael Lohan? Obviously leaking those voice mails to the tabloids isn't the best way to go about forcing your daughter to hit rock-bottom, but what else could he do? No other method worked to get her into rehab. Not saying I agree with it 100 percent but hey—leave no stone unturned, right? I say it just may be the push over the edge to get the help she needs. What say you?
—Nichole, Stamford, Conn.
Dear See Your Crazy and Raise You Crazier:
If Michael was really doing it in Lindsay's best interest, sure, I could see your point. But if he really cares he should go over to her house and force the girl into rehab.
Dear Ted:
Was Madonna a subject of a Blind Vice? And do you think Jesus will go Jewish for her?
—Mag
Dear Surprising One:
No, actually, the Queen is exempt. I think Jesus will do whatever the hell she tells him to. He's a sugar baby.
Dear Ted:
I have no doubt in my mind that Robsten is a real couple, and I was loving the hand-holding pics! But their timing for PDA is a little too perfect. I cannot picture Rob or Kristen agreeing to this, but please tell me the paps just got lucky and this was not set up by Summit or one of their reps?
—Sburrow