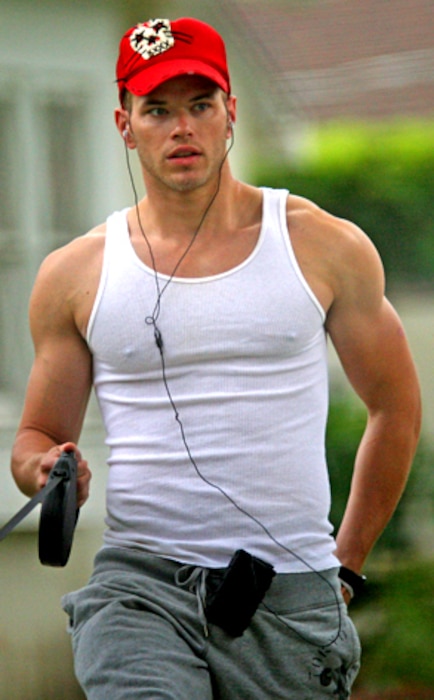 James Breeden/ Sam Sharma PacificCoastNews.com
Sure, Kellan Lutz thinks New Moon is a "great" movie, but he's not afraid to admit he's more excited by Eclipse.
"Eclipse is a masculine movie," Lutz says. "I love it. All the stunts I was able to do by myself. It's an action movie!"
In fact, Lutz thinks the third installment will bring even more new fans to the franchise...