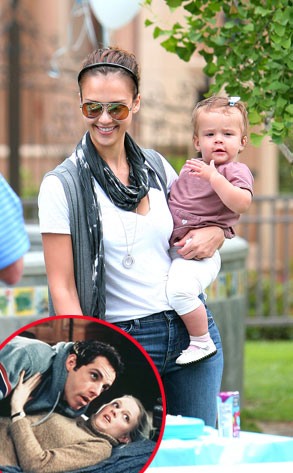 Sean/INFphoto.com, Universal Pictures
Just because Jessica Alba isn't the most smiley, happy-go-lucky starlet in Hollywood that doesn't mean she's not a load of fun.
Teri Polo, one of Alba's costars in the upcoming Little Fockers, insists Ms. Alba loves a good laugh…
"She loves to be funny," Polo told us at last night's BAFTA/LA Britannia Awards, co-hosted by Beefeater 24 gin. "I also think she's a very shy person who perhaps people perceive as a certain way…We get along just great."
So why does she get a rap for being a sourpuss? Polo explained...