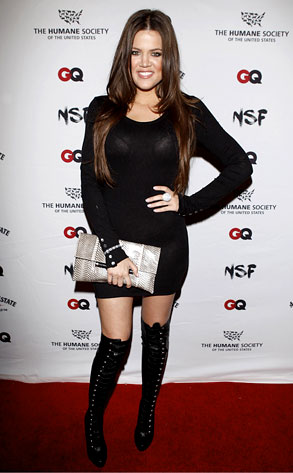 Jean Baptiste Lacroix/Getty Images
Khloe Kardashian says she definitely wants to have kids with Lamar Odom, but she'd like to enjoy her recent weight loss before packing on the pregnancy pounds.
"Honestly, I just lost weight!" the E! reality star told us earlier today while she and sister Kim helped launch the Quick Trim diet line at a GNC in Los Angeles.
"I want to be a skinny pregnant person, like how my sister Kourtney looks so cute pregnant. I can't be a house [after] I just lost weight."
Even so, Khloé will always have her critics—no matter how much she weighs…