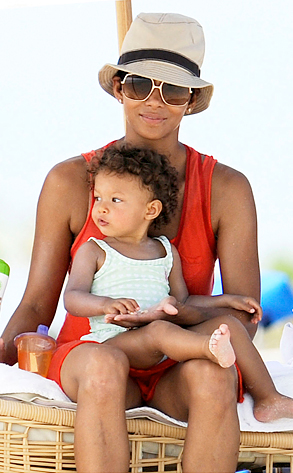 INFphoto.com
Halle Berry, spotted with her whole gorgeous fam in tow in Miami. The Berry bunch hung in the Miami Design District, shopping for furniture. (No IKEA for this couple!)
Halle wore a black sundress, her BF Gabriel wore a gray T-shirt and shorts, but their fabbest accessory was their adorable baby Nahla. They also had a male designer-type with them, showing them around the place.
They were "looking beautiful and super-friendly" in the store, says our source who couldn't get enough of the presh trifecta. When Hal & Co. went to leave, they had to go back inside because it started pouring on them. Are they leaving H'wood and moving to Fla. for good? Why do all the good ones always leave, while Lohan refuses to go away?
One superstar away from home, too, was...