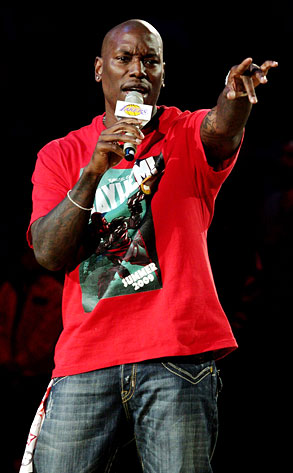 Noel Vasquez/Getty Images
Say what you will about her singing voice, at least Roseanne got the words right.
Just in time to garner a little extra promotion for his upcoming Transformers: Revenge of the Fallen, Tyrese Gibson turned up to sing the national anthem last night at Game 5 of NBA's Western Conference finals and ended up angering the patriotic masses by changing its words to better fit his rooting interest.
While belting out the pregame staple, Gibson unexpectedly did away with the seminal line "our flag was still there," replacing the words with the boo-inciting "our Lakers were still there."