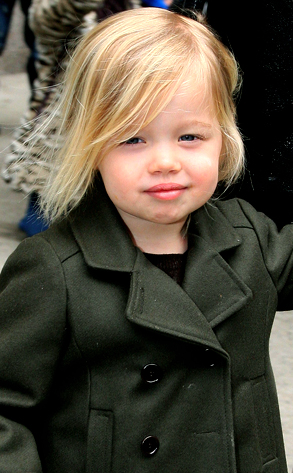 PacificCoastNews.com
It seems like just yesterday that we were all oohing and aahing over Brangelina's firstborn baby, Shiloh Jolie-Pitt, in her People photo spread.
But time flies...today, Shiloh turns 3 years old!
No word yet on how Brad and Angelina will be celebrating the toddler's birthday (looks like Angelina got a head start on the cake).
Perhaps they could take a page from Tomkat's book, who recently threw Suri a princess-themed third birthday party?
It might be hard for them to top Kingston Rossdale's third birthday...