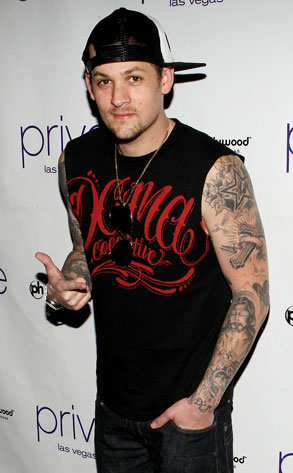 Isaac Brekken/Getty Images
Discrimination against people with tattoos is just plane crazy.
When heavily inked rocker Joel Madden attempted to board a British Airways flight from London to Lisbon on Saturday evening, he claims he was ordered to hide his tats or stay in the U.K.
"Was just told by a british air person I can't get on the plane till I cover my tatts," he twittered. "I really actually am in shock he won't let me on the plane till I put long sleeves on and other BA rep is disagreeing."