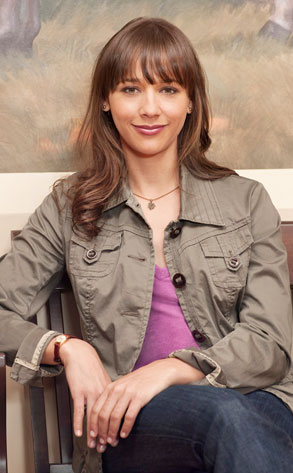 NBC Photo: Mitchell Haaseth
All right, we confess. We're kind of obsessed with Rashida Jones.
Admit it, you are too. How can we not love her? She is awesome as Karen Filippelli on The Office—aside from the whole stealing Jim from Pam thing. She makes hilarious movies—have you seen I Love You, Man yet? She writes screenplays—a studio just bought her new script—and tonight she returns to our TV sets in NBC's Parks and Recreation starring opposite that other lady we so dearly love, Amy Poehler.
And after months of anticipation, P-Rex, as we here at Team WWK like to call it, is finally here, and we were lucky enough to chat with Rashida about it last night. "I'm really excited to finally get it out there and get it rolling, get people watching it, get them interested in the characters."
So forget everything you have heard about P-Rex so far. The show is genuinely funny. Here's what you need to know: Amy Poehler plays Leslie Knope, a Pawnee, Ind. city employee in the parks and recreation department who longs to make a difference, and she seizes the opportunity when she teams up with Rashida Jones' local nurse, Ann Logan, to transform a dangerous and disgusting construction pit into an amazing park.
Check out what Rashida has to say...