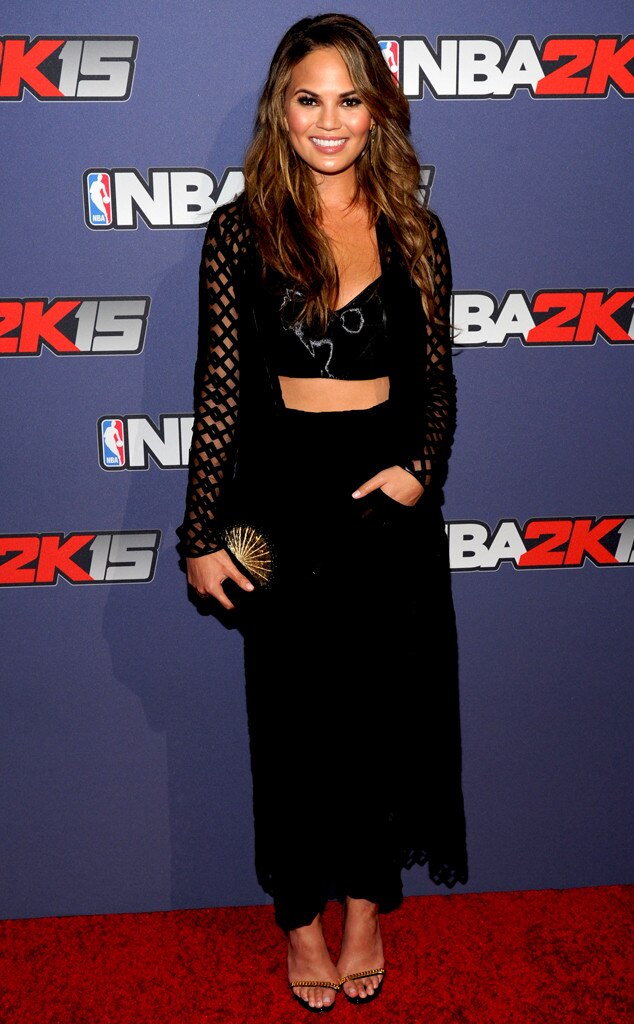 Bryan Bedder/Getty Images for 2K Game
Chrissy Teigen, you're perfect.
But even an amazingly gorgeous supermodel has certain parts of herself that she doesn't feel that confident about, and for Teigen right now, it's her bum (or lack thereof).
The outspoken star took to Twitter (of course) to talk about the lack of junk in her trunk while also seemingly calling out a mystery person. "Honestly I don't care that you got your ass done I just wanna know that you got your ass done so I don't feel like such an assless idiot," she tweeted.
Wait, that who got their ass done?