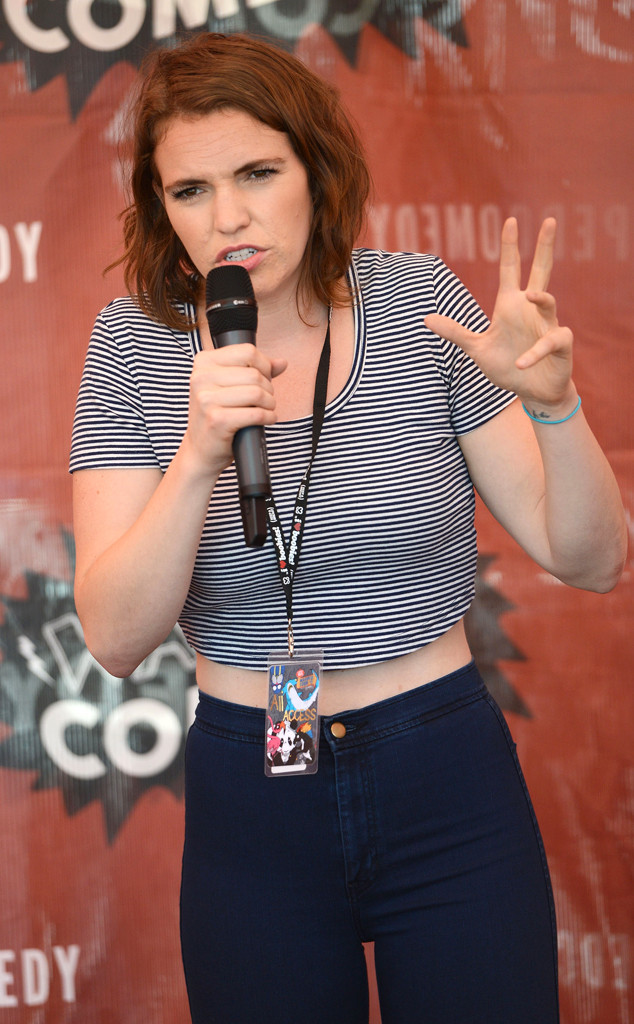 Scott Dudelson/Getty Images
Beth Stelling is ready to open up about a past relationship and it's no laughing matter.
While fans may be used to seeing the stand-up comedian crack jokes about her life in and around Los Angeles, many haven't heard her story about surviving an abusive relationship until now.
"When I broke up with my ex this summer, it wasn't because I didn't love him, it was because of this," she shared in a lengthy Instagram post. "And I absolutely relapsed and contacted him with things I shouldn't have, but there are no 'best practices' with this."
She continued, "It's embarrassing. I feel stupid. After being verbally, physically abused and raped, I dated him for two more months. It's not simple."