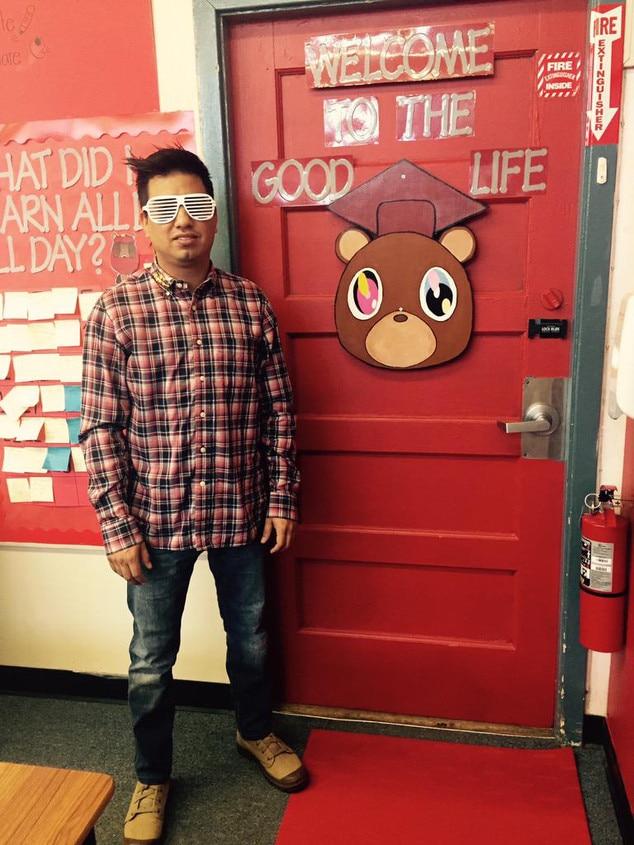 Adrian Perez
Better, faster, smarter?!
When you walk into Adrian Perez's fourth grade class, you'll likely see many of the students' impressive projects on the walls. In addition, you'll see plenty of desks and tables just like any other classroom.
But at McCabe Elementary School in Mendota, Calif., Perez decided to switch up the norm and create a Kanye West-themed space for his lucky students.
"I teach my students to dive deeper in their thought process, and to use real world connections, and to think outside of the box," Perez told E! News. "I just thought, let me break the pavement and be innovative, and pull off this Kanye West classroom theme."