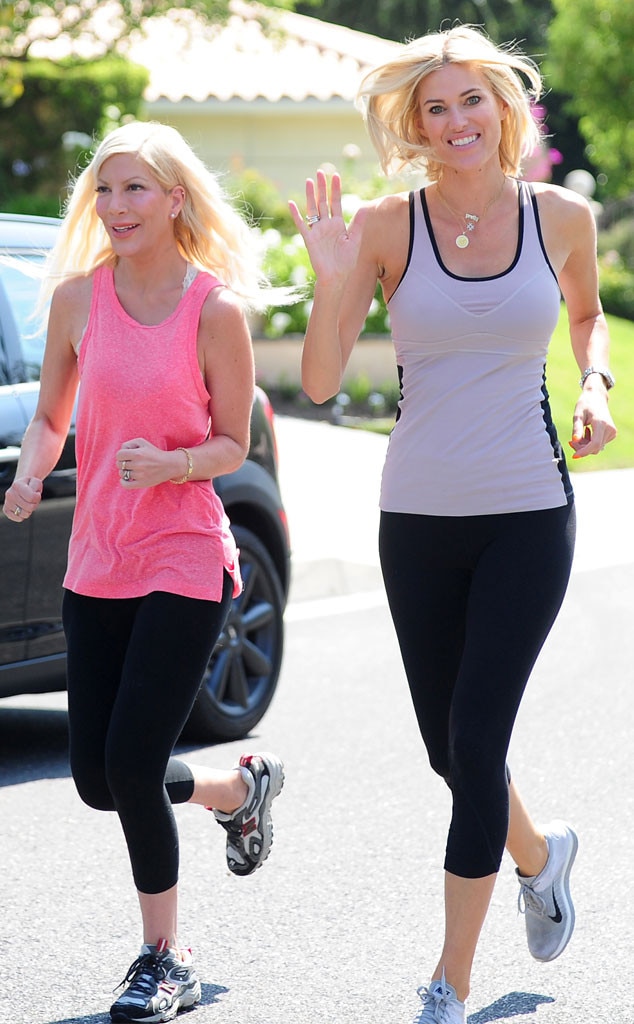 Jack Hammer/startraksphoto.com
Tori Spelling and Kristen Taekman have become good friends recently, but their conversations have probably taken a turn, as the Real Housewives of New York star's husband was caught having an account on cheating website Ashley Madison.
Tori, whose husband Dean McDermott also confessed to cheating, was spotted running with the Bravo star Monday just hours before news broke of Josh Taekman's account. Both look happy and healthy as they jog their way through Tori's neighborhood. Sadly, moods would change later on.
Although Tori and Dean seemed to have worked through their marital problems, airing their issues on the show True Tori, an insider told E! News that this scandal might be the breaking point for Kristen and her husband.
"Kristen is embarrassed by this entire situation," the insider dished at the time. "They have had their problems in the past but worked hard on them. This could be the final straw and the end of their marriage."