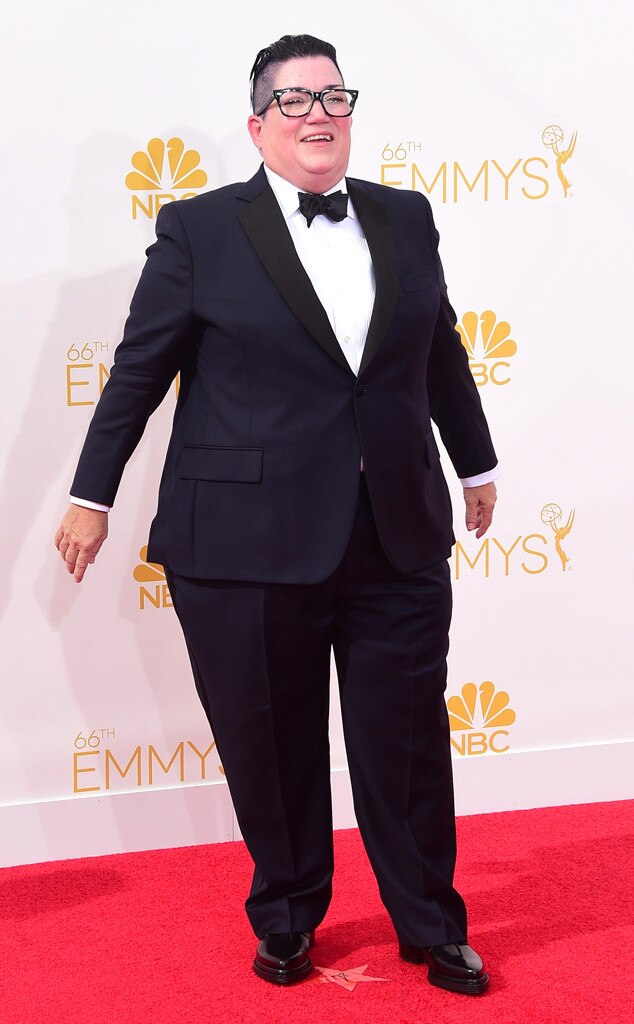 FREDERIC J. BROWN/AFP/Getty Images
Lea DeLaria is stripping down for a good cause!
The hilarious Orange Is the New Black star recently filmed a video for Style Like U to promote positive body image and body confidence among women. The video shows her at various stages of undress until she's just wearing her underwear.
"I am a proud fat woman, period," the 57-year-old says. "We live in a fat-ist society that expects, especially of women, certain things, especially around their weight and it's bulls--t. I would say I read Fat as a Feminist Issue, halfway through I got bored and ate it."