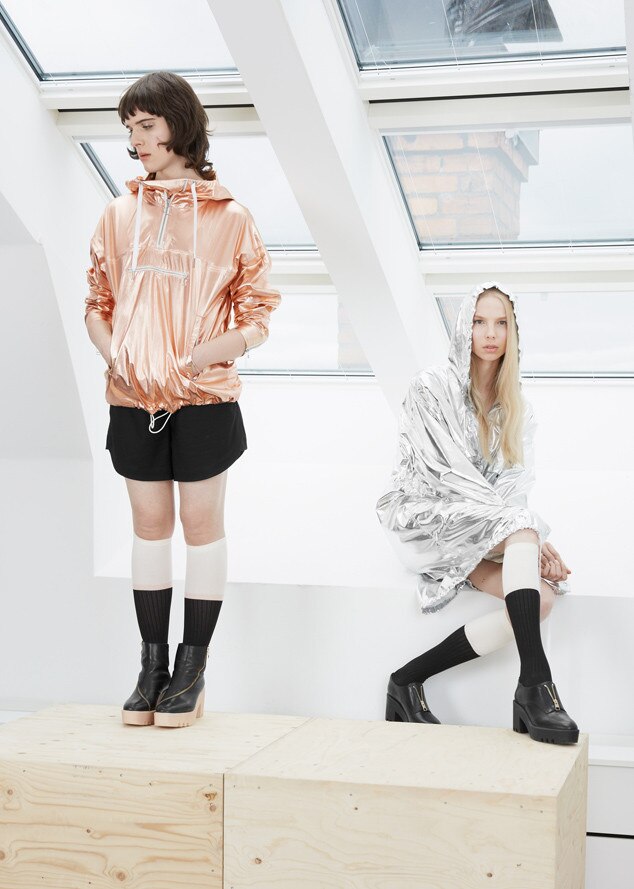 & Other Stories
H&M's sister brand & Other Stories is proving to be inclusive in their promotional campaigns with regard to both who's in front of and behind the camera.
The latest ad release from the brand features transgender models Valentijn de Hingh and Hari Nef in a range of styles from a new capsule athleisure collection (all are pitch-perfect for fall). Even better? The creative team behind the ads—meaning the shoot's photographer, stylist and makeup artist—are transgender as well.
"The fashion world is embracing transgender models and we think that's great. But we couldn't help to ask ourselves how the traditional fashion gaze can change if we keep the same normative crew behind the camera. So we invited five amazing creatives, all transgender, to make our latest story," & Other Stories Creative Director Sara Hildén Bengtson said in a release accompanying the campaign.
Artful, eye-catching photos aside, a behind-the-scenes video of the shoot has been made into a short film, "The Gaze & Other Stories," which explores the throughlines of gender, sexuality and identity.
The brand's athleisure collection launches Aug. 20, and features chic, sporty separates priced between $50 and $175. Check out more street style-ready snaps from the & Other Stories campaign below!