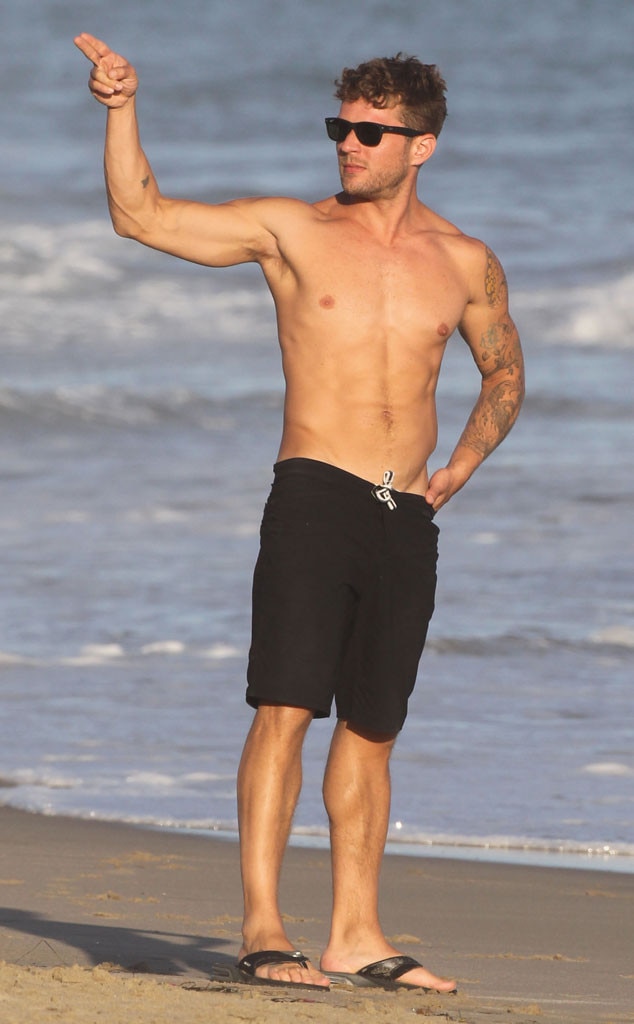 JaX / Mr Photoman / Splash News
Ryan Phillippe continues to get better with age.
The Cruel Intentions star, 40, took some time off to relax on the beach, but his rock-hard abs took the already-scorching California temperatures and made them even hotter! Pointing away from the ocean with one hand and tucking his other hand in the waist of his bathing suit, Phillippe puts his toned muscles on display while enjoying the sun's rays.
It turns out he wasn't alone during his beachside endeavor! Phillippe also Instagrammed an artsy picture from his day out that features his pal Jeffrey Ross. The pic, which was taken from a distance, shows Reese Witherspoon's ex-husband looking as if he's debating taking a dip. The Secrets and Lies actor referenced the Supreme Court's decision to legalize gay marriage in his caption by joking, "honey mooning w/ @therealjeffreyross we're so happy. thx scotus."