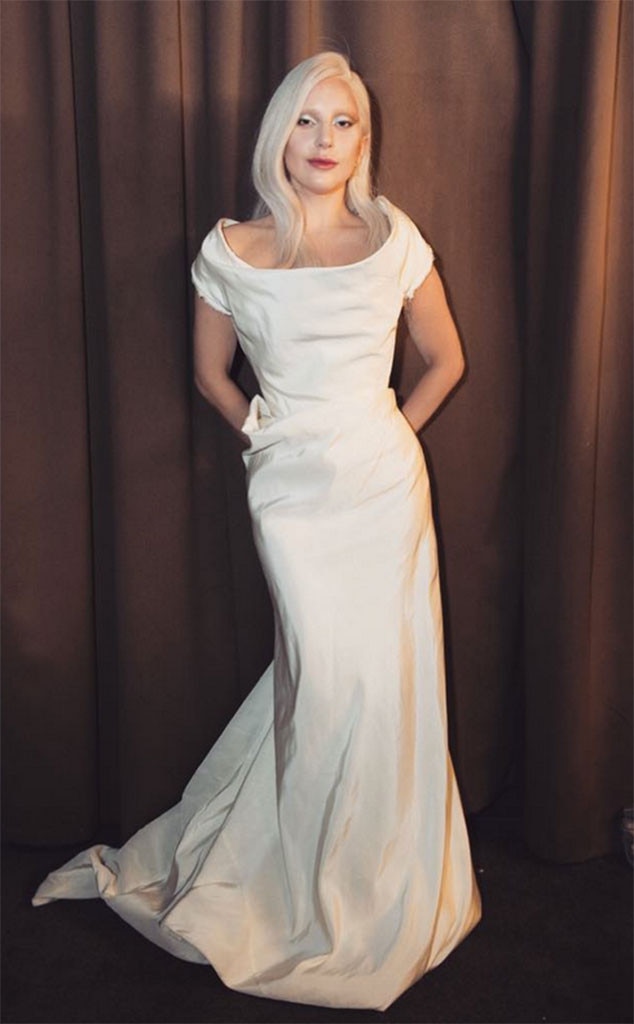 Instagram
Should Lady Gaga channel Carrie Bradshaw for her wedding? If you think the singer looks breathtaking in this Vivienne Westwood confection, the answer might be yes.
Mother Monster wowed last night in a dramatic, off-the-shoulder white gown that, well, put bridal dresses on the mind—for us at least! The singer donned the ivory silk taffeta creation to the Hollywood Foreign Press Association's annual Grants Banquet in Beverly Hills, and looked as beautiful as we've ever seen her.
Really, this dress might be one of Gaga's most muted fashion choices yet (no red dishwashing gloves in sight, if you can believe it), which makes it even more of a statement look for the star—a gorgeous, understated one at that.
While our initial predictions for Lady Gaga's wedding attire were somewhat more ornate, we can actually picture her in a look similar to this one for her wedding: A classic, waist-cinching gown, platinum locks harking to Old Hollywood and ultra-hot husband-to-be Taylor Kinney at her side. Yup, sounds about right.