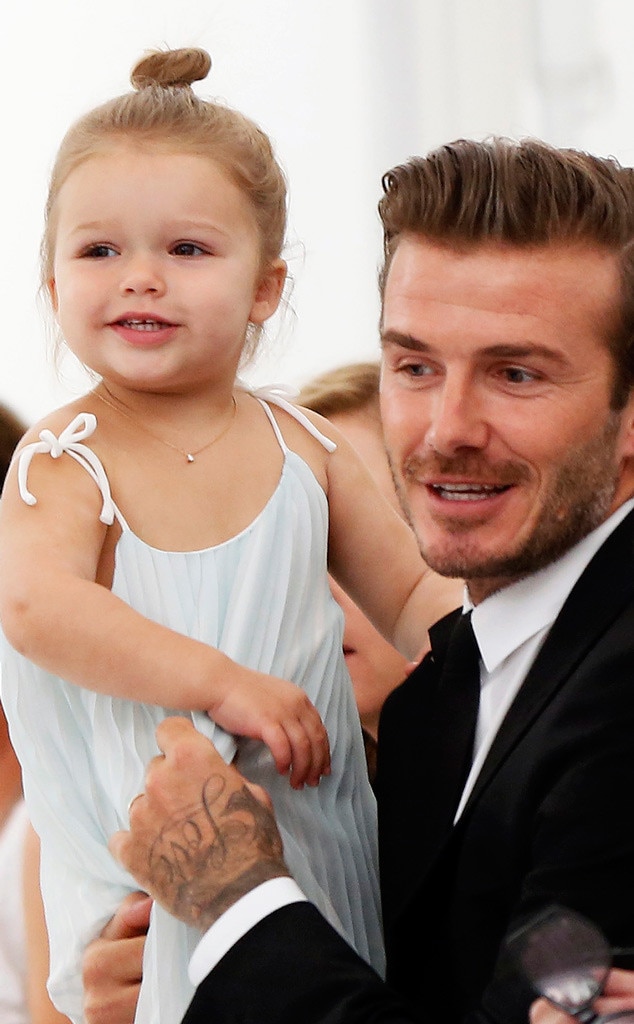 REUTERS/Lucas Jackson-Taken at a Public Event
David Beckham is one protective parent, so when it comes to his children no one should mess around.
The Daily Mail must have missed that memo, as the tabloid posted a story Monday criticizing his and wife Victoria Beckham's parenting skills because their 4-year-old daughter, Harper, was recently spotted using a pacifier.
The article claims that Harper could suffer from "speech or dental issues" down the line.
So her soccer star dad took to Instagram to not only clarify why his daughter had the binky in her mouth, but also to slam the publication for even questioning him as a father.