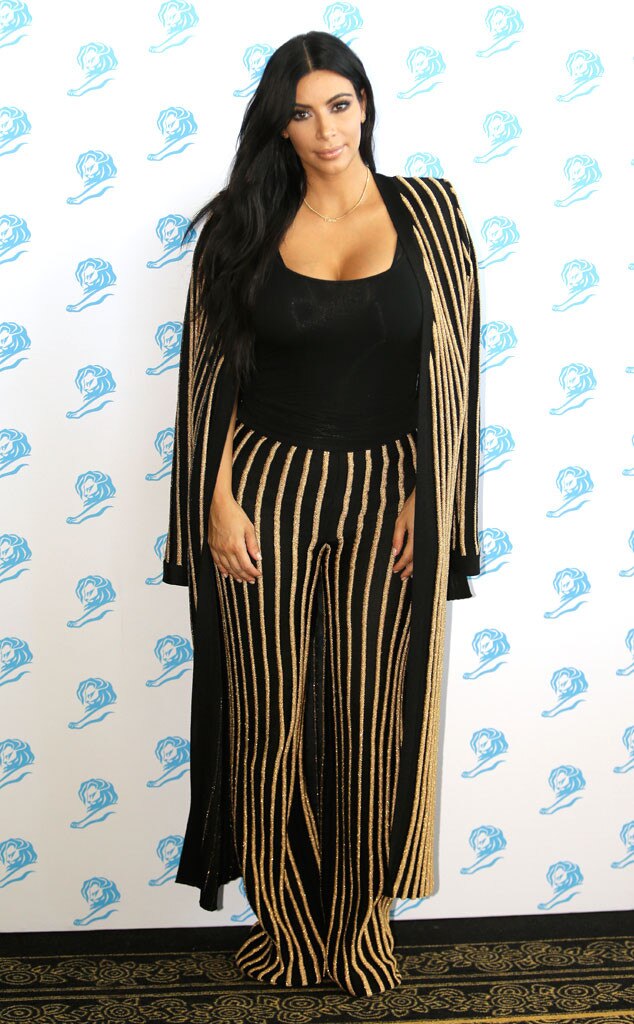 AP Photo/Lionel Cironneau
Kim Kardashian is getting political!
While speaking at The Commonwealth Club of California in San Francisco last night, the 34-year-old Keeping Up With the Kardashians star was asked for her thoughts on gun control.
"If there was gun control...[guns] scare me so much," the pregnant star said (via The Mirror). "I'm not the type to have them in my house—the security at the front of my house might but not in my house. I truly honestly believe we don't have strict enough gun control laws and it would change a lot."
Kim also praised the Supreme Court's ruling to legalize gay marriage across the country. "It was about time, I was proud of the decision. Proud of Obama and proud to be an American," Kanye West's other half said.