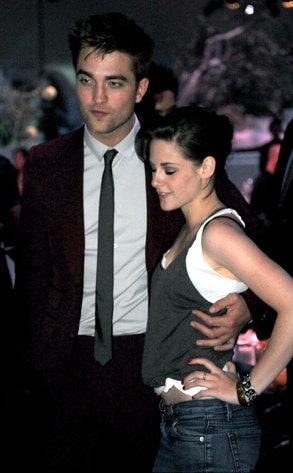 Jeff Kravitz / Film Magic
So, the Eclipse premiere happened…now what?!
If you missed it, catch our livestream on E! Online from the red carpet last night where we chatted for a while with your fave Twilight stars, including Robert Pattinson, Kristen Stewart, Taylor Lautner, and then some.
But why don't we skip straight till the end, shall we?
The afterparty at L.A Live atop the west parking structure in downtown Los Angeles was all about who was hanging with whom. Rob and Kristen may have been at separate tables, but…