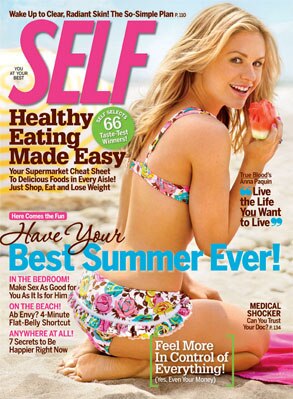 Self Magazine
Anna Paquin, who plays the adorably ballsy Sookie Stackhouse on True Blood, isn't afraid of TV vampires (she's dating one) or the movie ones—or at least their fans.
In the latest issue of Self, cover girl Paquin, all pretty in bikinis and come-hither glances, relegates the Twilight franchise to a teen cult, saying, among other things, that she's "never seen" any of the movies and that "chastity is appropriate for younger crowds."
Guess we now know the Oscar-winning actress isn't Team Jacob or Team Edward...