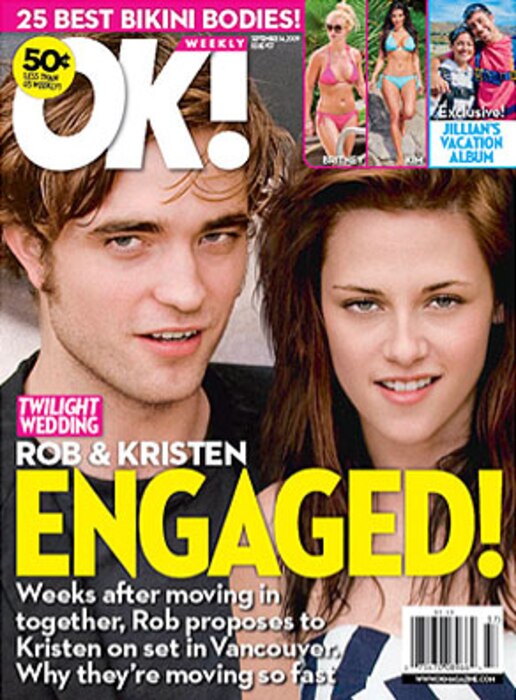 Ok!
If we hired a private investigator and had him look into every Robsten rumor that's ever been published, we'd have one confused dick.
Yesterday, Life & Style and In Touch screamed that Rob and Kristen broke up. Five days ago, the big bad Internet said that they died. Funny how continuity works, eh, kids?
Truth is, Rob and Kristen are talked about. A lot. But like we keep telling you, so many of these rumors are just genuine, certified, grade-A vampire crap. And since plenty of these wild headlines make doofus claims, we're pretty sure you noticed it, too.
Here are the best: