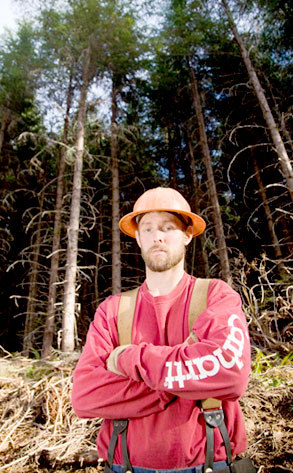 John Burcham/Hisotry Channel
The pain of losing a child is enough.
Authorities in Oregon tell E! News that after a three-week investigation, they have decided not to file criminal charges against Jesse Browning or anyone else in household for the fatal mauling of the Ax Men slinger's 4-year-old stepdaughter last month.
The vicious attack occurred on Feb. 28, when police say one of the Brownings' two Rottweilers "just snapped" and went after Ashlynn Anderson at their Astoria, Ore., home. The girl's mother discovered her body on the lawn, but by the time she was airlifted to a Portland trauma center she was already gone.
"The investigation revealed nothing criminal in nature, merely a set of tragic circumstances," Clatsop County Sheriff Tom Bergin told E! News.