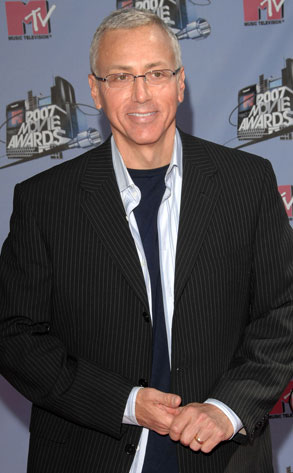 AP Photo/Jennifer Graylock
Denial isn't just the first stage of the grieving process. It's also a common legal defense.
An overzealous Dr. Drew Pinsky fan pleaded not guilty Friday to stalking and five counts of making criminal threats, all felonies that could carry jail time.
Charles Pearson was arrested Wednesday at an L.A.-area community college after allegedly using a campus computer to make a threat. Police say that the suspect has sent numerous shady messages to Pinsky over several months, and showed up at a radio station affiliated with the Celebrity Rehab doc.
A judge raised Pearson's bail from $150,000 to $400,000 and issued a permanent order of protection mandating that the accused stay at least 500 yards away from Pinsky and his family for three years.
The next hearing in the case is set for March 18.
—Reporting by Ashley Fultz