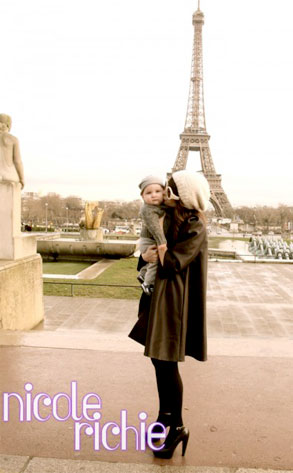 http://nicolerichie.celebuzz.com
Brangelina may be bringing the romance to Paris, but Nicole Richie and her 5-month-old, Sparrow, definitely have the cuteness angle covered.
Just look at this adorable shot Nicole posted to her website of mommy and son cuddling up in front of the Eiffel Tower while taking a break from promoting her latest fashion collections in France.
Seriously, we haven't seen anything this precious since, well, this.