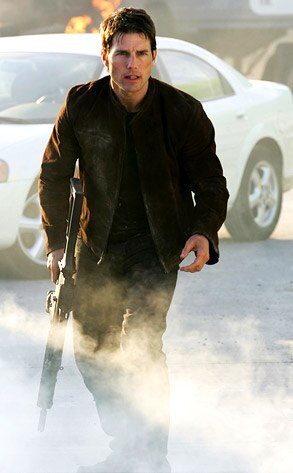 Stephen Vaughan/Paramount Pictures
Who says you can't go home again?
More than three years after Tom Cruise was unceremoniously ushered off the Paramount Pictures lot, the not-so-controversial-anymore movie star is reteaming with the studio for a fourth Mission: Impossible film, Cruise's rep confirms to E! News.
The 47-year-old family man will be reprising the role of Ethan Hunt, secret agent extraordinaire, in the latest sequel, set to start shooting this summer in time for a release around Memorial Day, 2011.