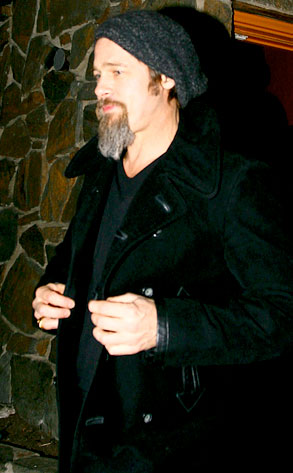 ODuran/Fame Pictures
Brad Pitt getting back to the grind last night, leaving his Los Feliz compound for his office in Beverly Hills.
Hmm, glad to see the still scruffy and smelly lookin' dad is throwing himself into work at least. 'Tho we wouldn't mind if he put a little effort into his fading appearance.
Speaking of appearances, ya think that "bad day" with life-partner Angelina Jolie is all in the past?