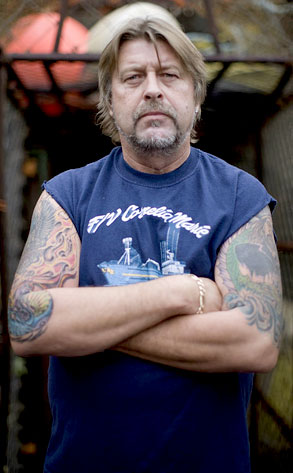 Discovery Channel
Phil Harris has survived crabbing on the Bering Sea. He apparently isn't going to let a stroke keep him down.
The crusty crab-boat captain of Deadliest Catch fame is out of emergency surgery and, according to his family, as salty as ever following a stroke last Friday.
"Today, dad showed some good signs of improvement, squeezing our hands and even summoning his trademark captain's bluntness by telling the doctors and nurses, 'Don't f--k up,' " sons Josh and Jake reported Wednesday on the Discovery Channel show's site.
"We are encouraged but still very cautious. It is a long road ahead, but its made more bearable and comforting knowing your thoughts and prayers are with us. We are strong because of you—our fans."