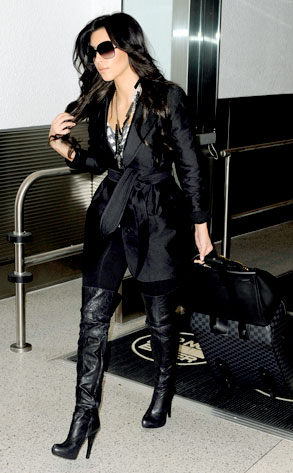 INFphoto.com
Kim Kardashian has landed in South Beach!
The Keeping Up With the Kardashians star was scheduled to fly out on a red-eye last night, but got delayed due to plane problems.
"Our plane had mechanical problems so we still haven't taken off. Just switched planes, this is annoying," she Twittered late last night.
But now we have word that she's on the ground in Miami (toting her own bags, too) and ready to the get the party started...