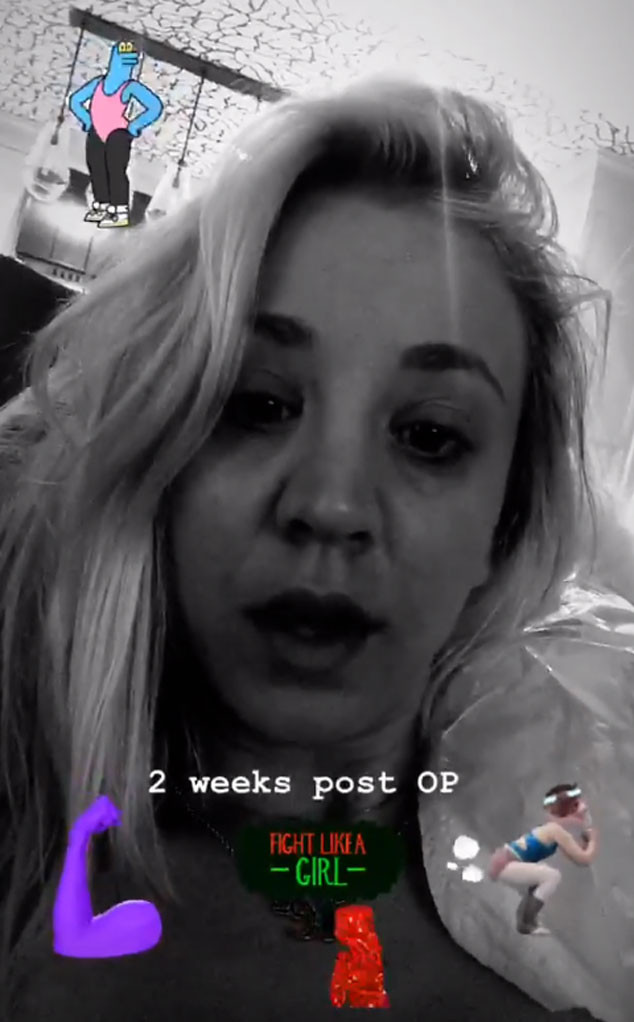 Instagram
Kaley Cuoco has had enough of just sitting around.
It's been two weeks since the Big Bang Theory actress had surgery on her right shoulder, and now she's giving her fans an update on her health. Cuoco hasn't been able to be very active since the surgery, which took place just days after her wedding to Karl Cook, but she returned to the gym on Thursday for a one-arm workout.
"I'm able to kind of do more now but I still can't get my arm up to do my hair and makeup if you couldn't tell, so I haven't tweezed my eyebrows in two weeks," Cuoco told her followers Thursday morning.