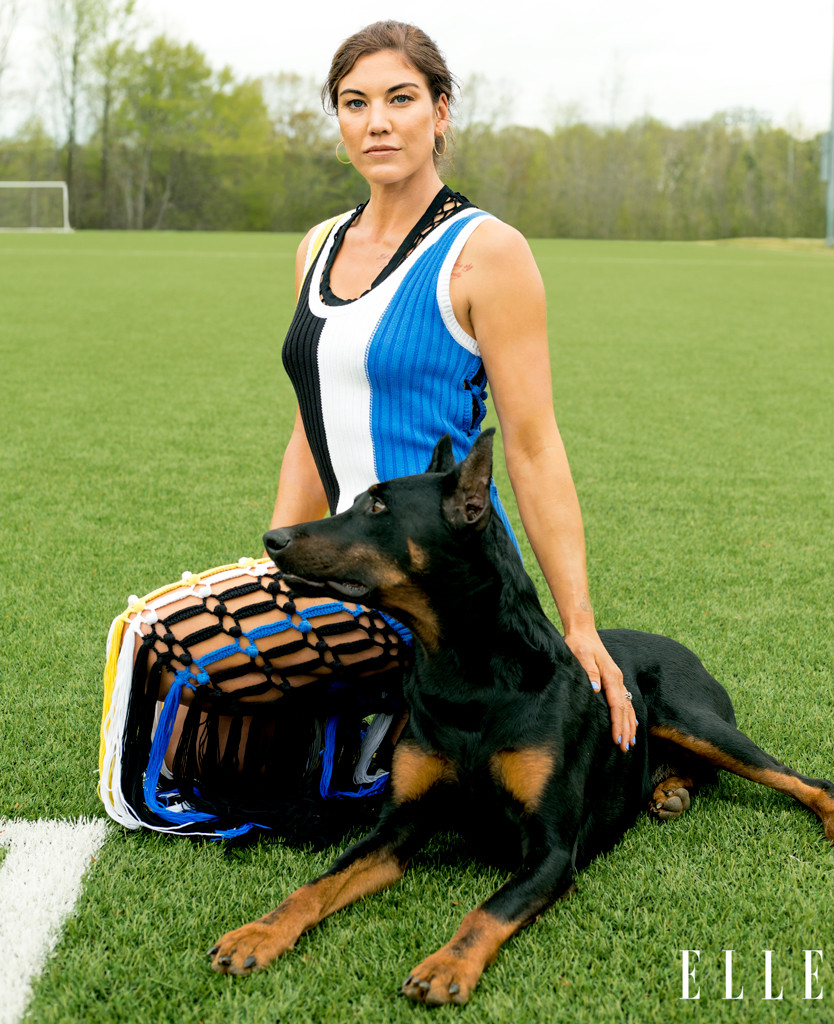 Lia Clay/Elle
Hope Solo is sharing a very personal story.
The Olympic soccer player, who married former NFL player Jerramy Stevens in 2012, is opening up about her devastating miscarriage. In a candid new interview for Elle's July issue, published on Tuesday, Solo recalls running for president of USSF (United States Soccer Federation) around early 2018, while trying to cope with the loss of her pregnancy.
Following her heartbreaking miscarriage, Solo learned that she'd been expecting twins, and that one of the twins was ectopic.
"The doctor said I was hours from dying," Solo tells Elle. "They ended up having to remove my fallopian tube."