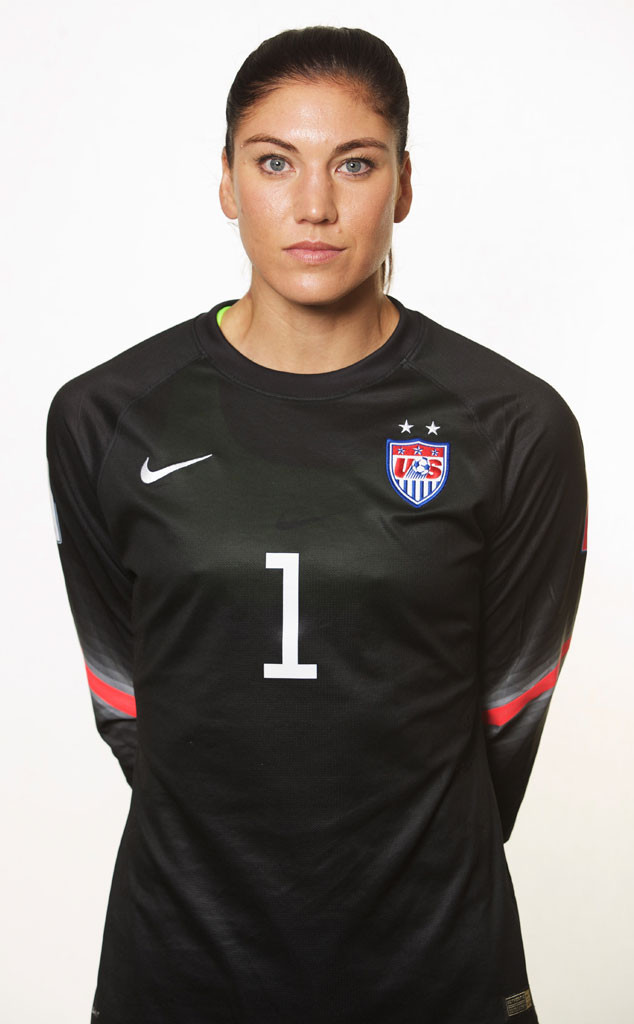 Adam Pretty - FIFA/FIFA via Getty Images
Hope Solo's 2014 arrest for domestic violence wasn't smooth sailing.
ESPN has unearthed police documents that explain how combative the soccer star was when police tried to take her into custody. She wouldn't comply with authorities, so police had to force her to the ground, which inspired her to say, "You're such a bitch. You're scared of me because you know that if the handcuffs were off, I'd kick your ass."
Solo, who is perhaps one of the best soccer goalies in the world, continued to fire insults at the officer processing her arrest and even suggested that two jailers were having sex with each other, according to ESPN. She also referred to another officer as a "14-year-old boy." When someone else asked her to remove her necklace, she said it was worth more than he made in a year.
Frank Jansky/Southcreek Global/ZUMApress.com
All of this took place after Solo's 17-year-old nephew called the police to inform them that his aunt was "going crazy and hitting people." When officers turned up at the home of Solo's half-sister, Teresa Obert, they found Obert and her son battered and bruised. But Solo would later go on to paint a different picture to Robin Roberts on Good Morning America, claiming she was the victim of assault at the hands of her nephew.
She also denied assaulting anyone in an exclusive interview with ESPN and vented her frustrations about how the media was portraying her. "From here on out, no matter what happens, I'll forever be associated with domestic violence," she said.
Although Solo entered therapy in the wake of the incident to deal with issues she had been struggling with, Obert tells ESPN her relationship with her half-sister no longer exists after she painted her son as the aggressor, exaggerating his weight and height to further her case.
"I felt like I had just been kicked in the head," she says, per ESPN. "She should have been happy, but then, randomly, she goes on Good Morning America and lies. I was very upset. It never had anything to do with size. She has tried to make him feel small his whole life. He's not aggressive. She's a trained athlete. She's strong."
Solo's lawyer issued a statement to ESPN regarding the evidence found in the unearthed police reports.
"Police reports and other court documents clearly demonstrate that the alleged victims radically changed their stories on multiple occasions and twice refused to answer questions under oath, despite court orders," the statement read. "Had the case proceeded to trial and the witnesses been cross-examined under oath subject to the penalty of perjury, the defense would have proven that Teresa's son, not Hope, was the true aggressor, and that Hope suffered a concussion as a result of her nephew's unlawful conduct."