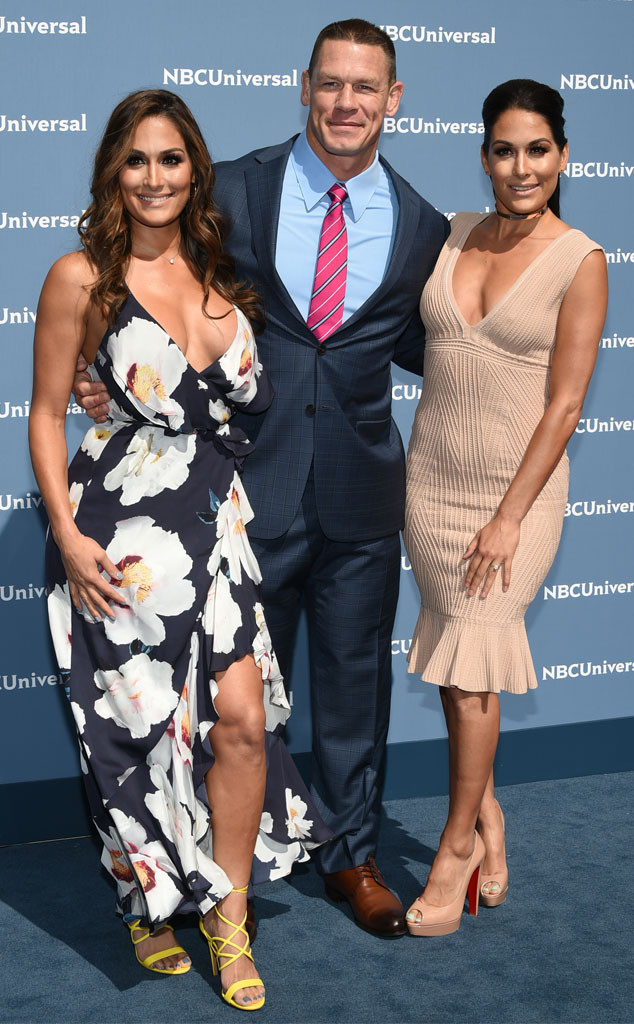 Evan Agostini/Invision/AP
Brie Bella will always have a special place in her heart for John Cena.
Days after her twin sister, Nikki Bella, and Cena called off their engagement, the WWE star took to Instagram with her side of the story. Brie said there's absolutely no truth to one report claiming she "wants to kill" Cena, and instead wishes nothing but the best for her almost brother-in-law.
"I'd never say this and I'll always love @johncena like a brother," she wrote on Wednesday. "He'll always be family. My heart is hurting for he and my sister. #Truth."
It marked the first time Brie has spoken publicly about their unexpected breakup. Meanwhile, John has taken to social media on multiple occasions with quotes that allude to the split.