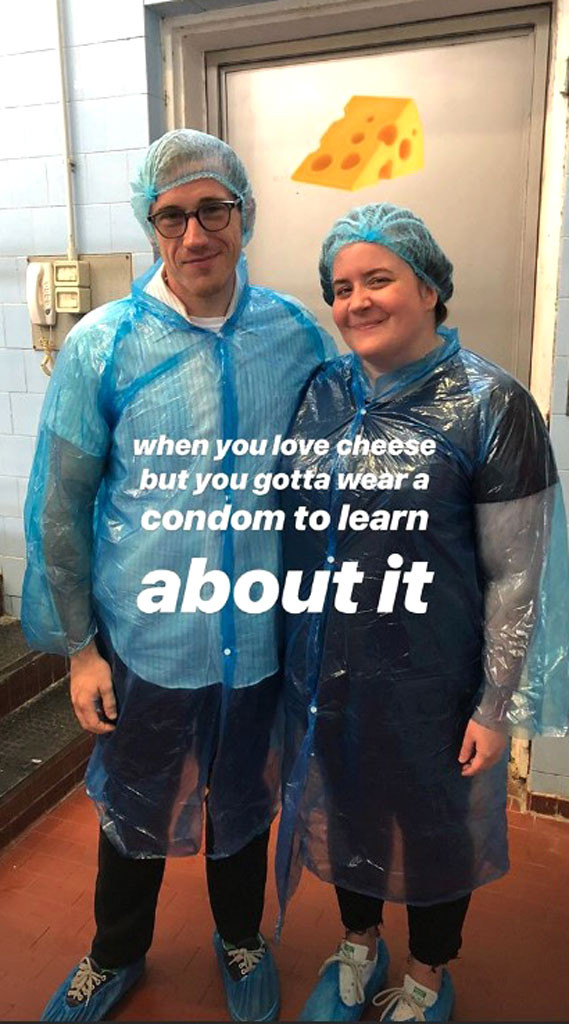 Instagram
First comes love, then comes marriage, then comes a tour of a cheese factory on your honeymoon? For Aidy Bryant it sure does!
The Saturday Night Live star married comedy writer Conner O'Malley in late April, and the pair are currently celebrating their newlywed status on vacation overseas. In addition to museum hopping and relaxing by the pool, Aidy and Conner recently toured an authentic cheese factory. (This is what dreams are made of, right?)
Bryant documented the trip on social media Thursday, sharing multiple photos of the newly minted husband and wife suited up in protective "condoms."
"When you love cheese but you gotta wear a condom to learn about it," the comedienne captioned one snapshot.