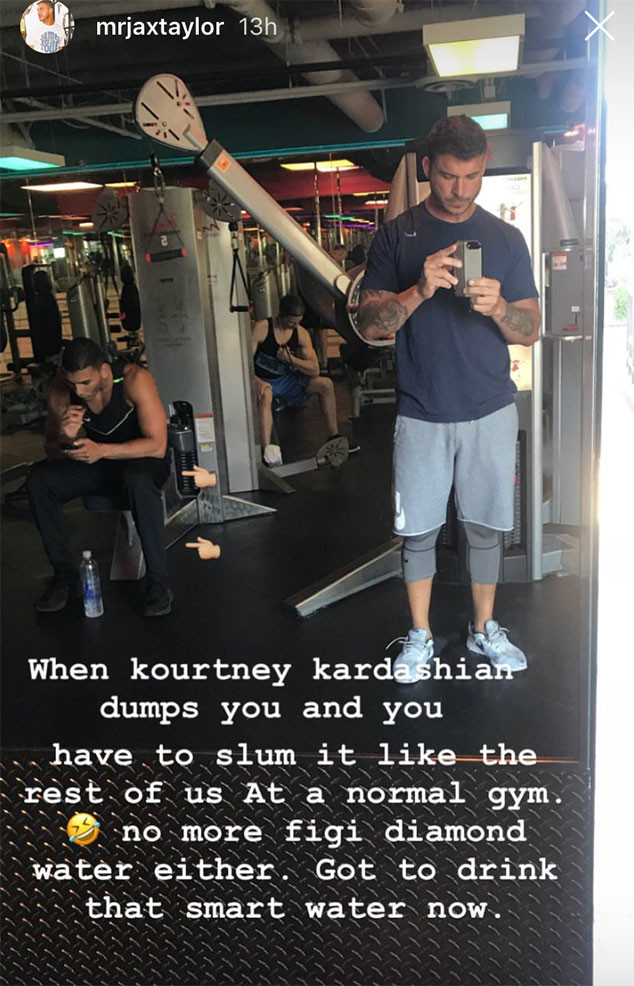 Instagram
Jax Taylordoesn't forget a face.
The Vanderpump Rules star was working up a sweat at the gym on Monday when he spotted a familiar star—Kourtney Kardashian's ex-boyfriend, Younes Bendjima. But, the story doesn't end there. Taylor casually took a mirror selfie to capture the model sitting at a nearby machine looking at his phone and then posted it on social media with a biting caption.
"When kourtney kardashain dumps you and you have to slum it like the rest of us at a normal gym," Taylor wrote on the photo shared on Instagram Stories. "No more [Fiji] diamond water either. Got to drink that smart water now."
Clearly, the reality star was not shy about making fun of Bendjima, who recently called it quits with the famed Kardashian sibling after nearly two years of dating. Their breakup was confirmed last week after they took "time apart" that ended with their split.