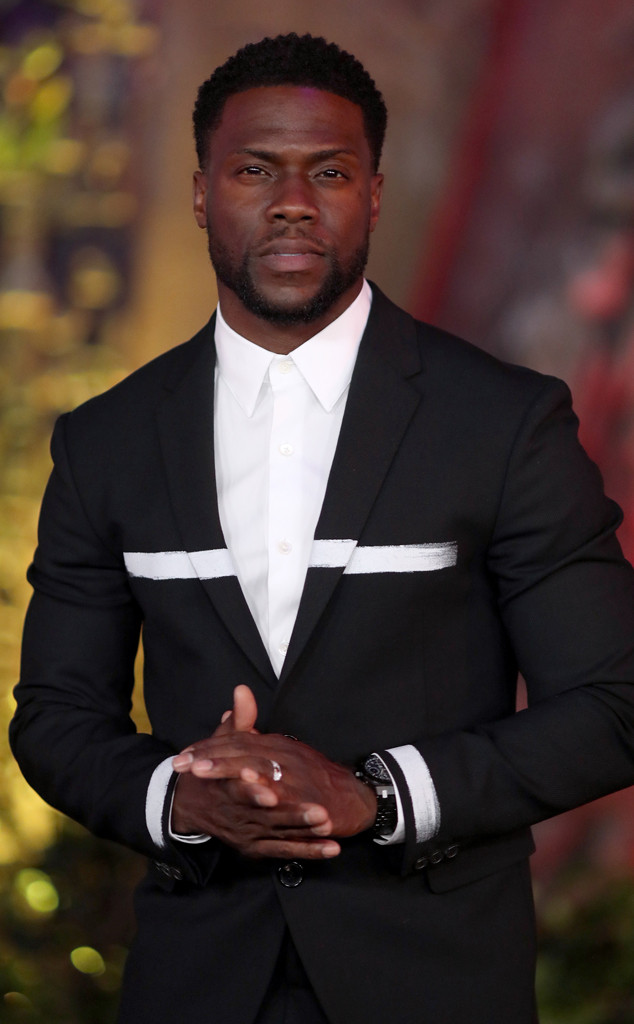 Christopher Polk/Getty Images
UPDATE: Kevin Hart is responding to the backlash he faced after Twitter users noticed the comedian deleted derogatory tweets about homosexuals. In an Instagram video shared on Thursday afternoon, he said, "Stop looking for reasons to be negative…stop searching for reasons to be angry...I swear I wish you guys could see/feel/understand the mental place that I am in. I am truly happy people… there is nothing that you can do to change that….NOTHING."
"I work hard on a daily basis to spread positivity to all…with that being said. If you want to search my history or past and anger yourselves with what u find that is fine with me. I 'm almost 40 years old and I'm in love with the man that I am becoming," he continued. "You LIVE and YOU LEARN & YOU GROW & YOU MATURE. I live to Love…. Please take your negative energy and put it into something constructive. Please…What's understood should never have to be said. I LOVE EVERYBODY..ONCE AGAIN EVERYBODY. If you choose to not believe me then that's on you…Have a beautiful day."
--------
Kevin Hart is coming under fire for deleting homophobic tweets after announcing he will host the 2019 Oscars.
The actor began to delete a series of old tweets on Wednesday or Thursday, after social media users pointed out the comedian's troubling comments. One Twitter user wrote, alongside screenshots of Kevin's past tweets, "I wonder when Kevin Hart is gonna start deleting all his old tweets."
One of the controversial tweets from 2011 read: "Yo if my son comes home & try's 2 play with my daughters doll house I'm going 2 break it over his head & say n my voice 'stop that's gay'."