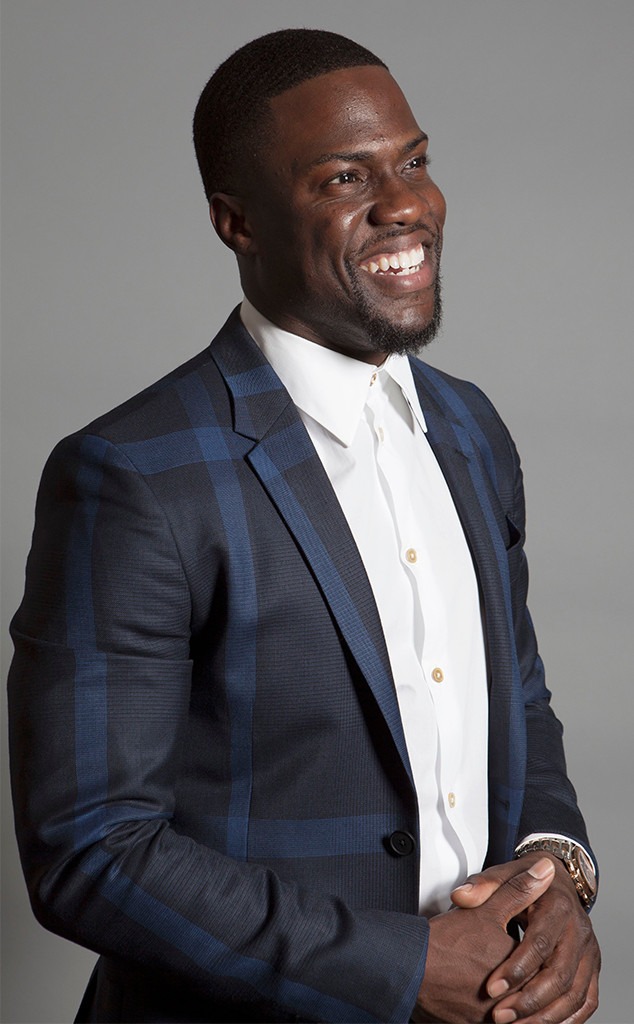 Rebecca Cabage/Invision/AP/REX/Shutterstock
It's official! Kevin Hart is hosting the 2019 Oscars. 
The comedian and movie star announced the news via social media on Tuesday.
"For years I have been asked if I would ever host the Oscars and my answer was always the same," Kevin wrote in a lengthy statement. "I said that it would be the opportunity of a lifetime for me as a comedian and that it will happen when it's supposed to. I am so happy to say the day has finally come for me to host the Oscars."
Just prior to Hart's major reveal, several outlets reported that the Academy of Motion Picture Arts and Sciences was in talks with the Night School to emcee the star-studded ceremony.
Kevin's post continued, "I am blown away simply because this has been a goal on my list for a long time... To be able to join the legendary list of hosts that have graced the stage is unbelievable. I know my mom is smiling from ear to ear right now."
"I want to thank my family/friends/fans for supporting me & riding with me all this time... I will be sure to make this years Oscars a special one. I appreciate the @TheAcademy for the opportunity…. now it's time to rise to the occasion #Oscars," he concluded. 
Most recent Oscars hosts include Jimmy Kimmel, Chris Rock, Neil Patrick Harris, Ellen DeGeneres and Seth MacFarlane. 
As for Kevin's experience in presiding over award shows, he's no rookie. The funnyman hosted the 2016 MTV Movie Awards alongside Central Intelligence co-host Dwayne "The Rock Johnson, as well as the 2011 BET Awards and 2012 MTV Video Music Awards. 
In other Academy Awards-related updates, in September it was announced that the new Popular Film category would be postponed after all. 
The Academy shared in a statement at the time, "The Academy recognized that implementing any new award nine months into the year creates challenges for films that have already been released. The Board of Governors continues to be actively engaged in discussions, and will examine and seek additional input regarding this category."
The nominees for the 91st Annual Oscars are set to be unveiled on January 13, 2020. The 2019 Academy Awards will air February 24, 2019 on ABC. 
Congratulations to Kevin! We can't wait to see you shine.