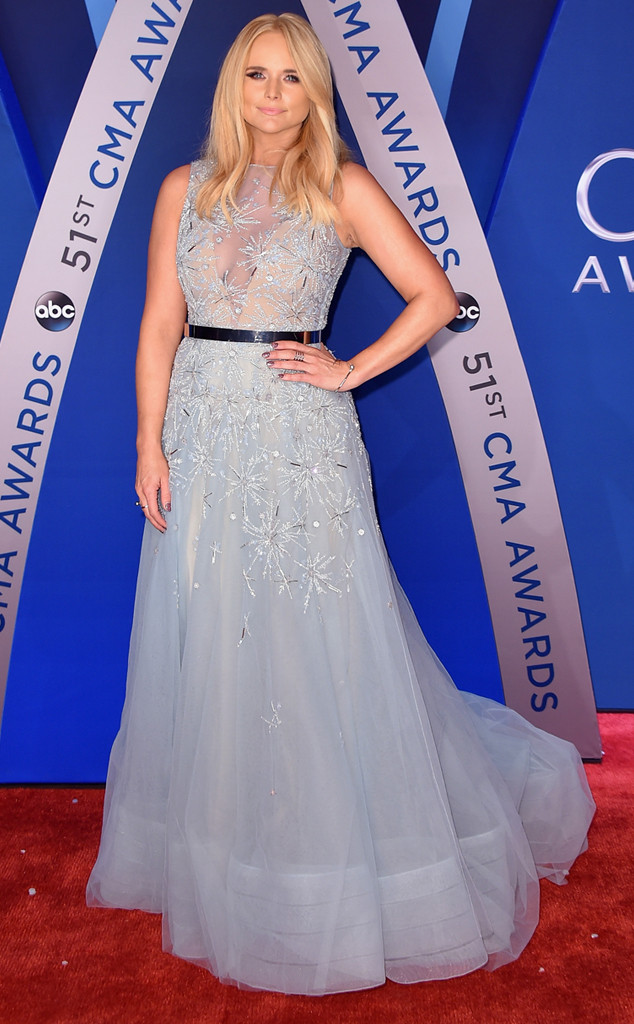 Michael Loccisano/Getty Images
Miranda Lambert is opening up about her career in a candid new interview about chart disparity.
The country superstar has had an incredible career so far, with two Grammys, a series of successful tours and millions of fans around the world. But prior to this summer, Lambert hadn't had a No. 1 hit on the radio since 2014. That all changed just months ago when Lambert and Jason Aldean's song "Drowns the Whiskey" reached No. 1 status.
"Yes, I had to sing with someone with a penis to get a number one," Lambert recently told the The Washington Post. "I do like this person, Jason Aldean, a lot...so it was a great song with an old friend."