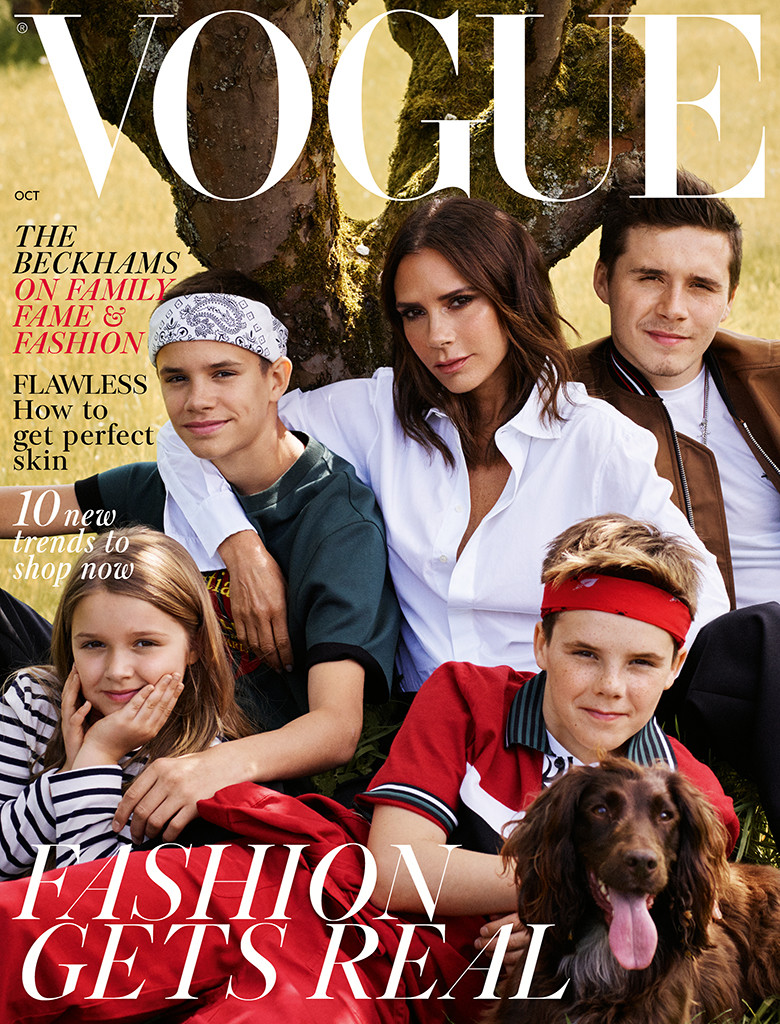 Mikael Jansson/British Vogue
If you want to know how to "Spice Up Your Life" then look no further than the Beckham family.
The "second royal family" from Britain graces the cover of Vogue's October issue with style and charm. In the posh photos, the family-of-six show off their individual, yet equally fashionable, styles as they pose in an open field.
And in another photo, featuring the entire family, Harper, 7, Cruz David, 13, Romeo James, 16, and Brooklyn Joseph, 19, engage in a game of water guns while their parents lounge on the grass.
David and Victoria's appearance on the fashion magazine follows months of speculation about the parent's current relationship status. While the pair denied rumors of a divorce in June, they once again set the record straight in the interview, according to People, explaining, "People have been making things up about our relationship for 20 years."
And even though the designer and soccer player are used to the gossip, their kids aren't. Victoria said, "But these things have a wider effect on the people around us, and that's unfair."