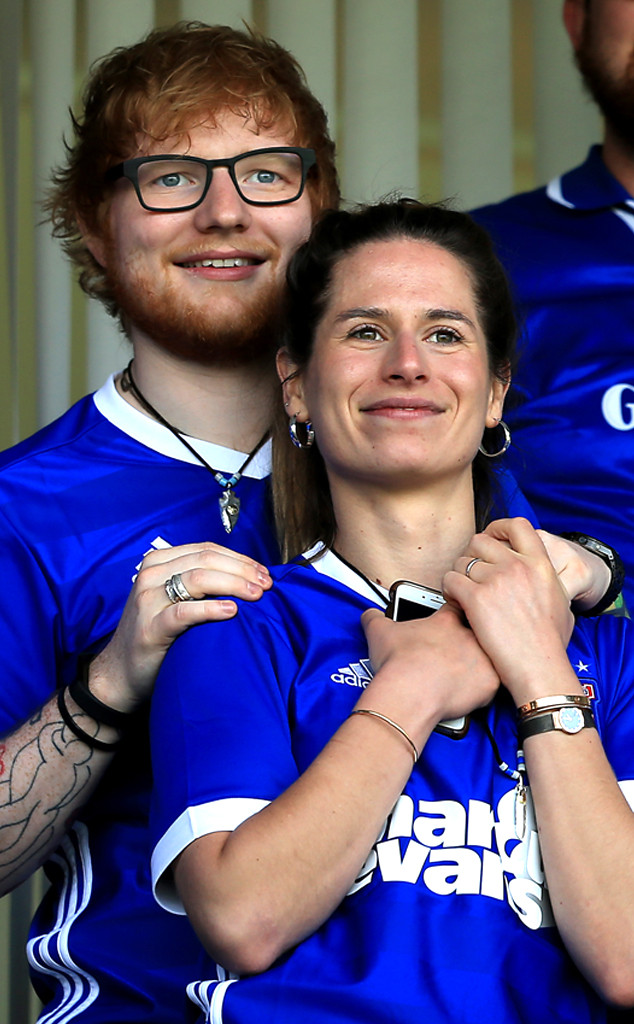 Stephen Pond/Getty Images
Ed Sheeran puts lots of love and emotion in his music, but there's one topic he isn't thinking out loud about: marriage.
Sheeran and his fiancée Cherry Seaborn got engaged in December and posted about the news on Instagram in January. "Got myself a fiancé just before new year. We are very happy and in love, and our cats are chuffed as well xx," he captioned the photo of him kissing her on the cheek.
In February, the notoriously private singer was seen wearing a ring on his left hand, but the "Shape of You" singer shut down swirling wedding rumors. "I'm not married," he said on the red carpet at the 2018 BRIT Awards. He clarified why he donned that piece of jewelry: "I never saw why men didn't wear engagement rings. It's the same commitment either way. Cherry made it for me herself out of silver clay. I really like it."
Inklings about Sheeran and Seaborn's union resurfaced recently during an interview with Access Hollywood. While promoting the new documentary about him, Songwriter, the interviewer asked Sheeran if he had any details picked out yet for the ceremony. Sheeran shrugged and then held up his left hand, silently acknowledging the silver band on his ring finger. "I never do anything too public anyway," the singer said.