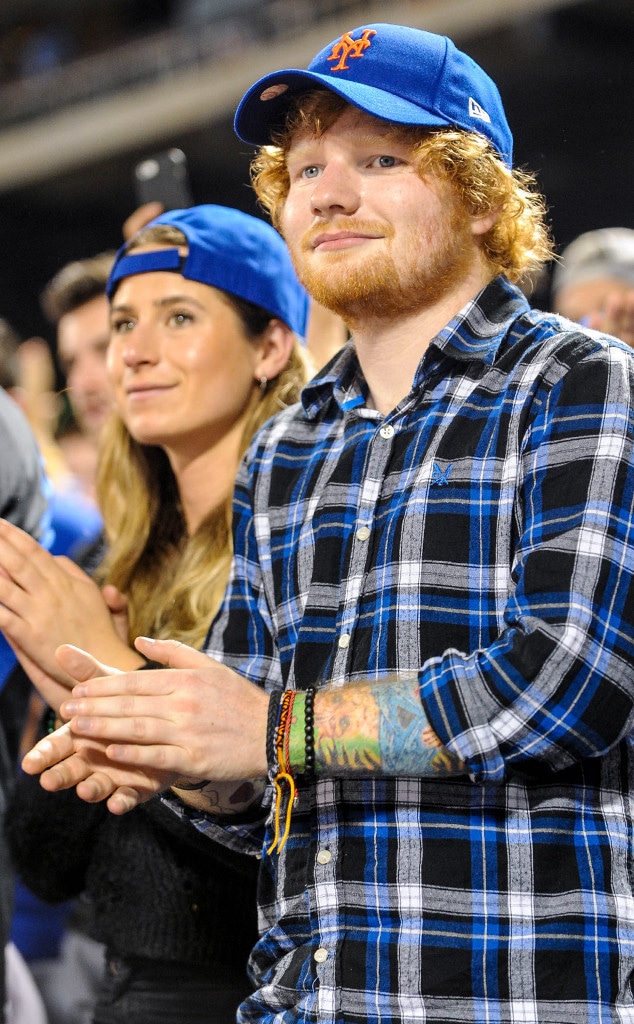 INFphoto.com
Ed Sheeran is engaged!
The 26-year-old singer announced on his Instagram page on Saturday that he is engaged to his longtime girlfriend Cherry Seaborn. The proposal took place last month.
"Got myself a fiancé just before new year," Sheeran said in the caption, alongside a photo of him kissing Seaborn. "We are very happy and in love, and our cats are chuffed as well xx."
Sheeran and Seaborn, 24, met in high school in their native U.K. and have been dating for about three years. She attended Duke University in North Carolina, where she also played hockey. She later helped England's U21 team win a bronze medal at the 2012 European Championships, according to the BBC.
Sheeran wrote his 2017 song "Perfect," a ballad, about her. He released a remix of the song, featuring Beyoncé, in December.
Sample lyrics include, "Well I found a woman, stronger than anyone I know / She shares my dreams, I hope that someday I'll share her home / I found a love, to carry more than just my secrets / To carry love, to carry children of our own / We are still kids, but we're so in love / Fighting against all odds I know we'll be alright this time / Darling, just hold my hand / Be my girl, I'll be your man I see my future in your eyes."
Last October, when asked if Seaborn could be "the one," Sheeran told Radio.com, "Undoubtedly, undoubtedly," he said. "But I think if you ever enter into a long-term relationship and you have a doubt, then you shouldn't be in the long-term relationship."
"I actually always thought I'd end up dating like an actress or something, someone in the industry," he added. "But I don't think I'm that kind of person. I'm a hometown boy."