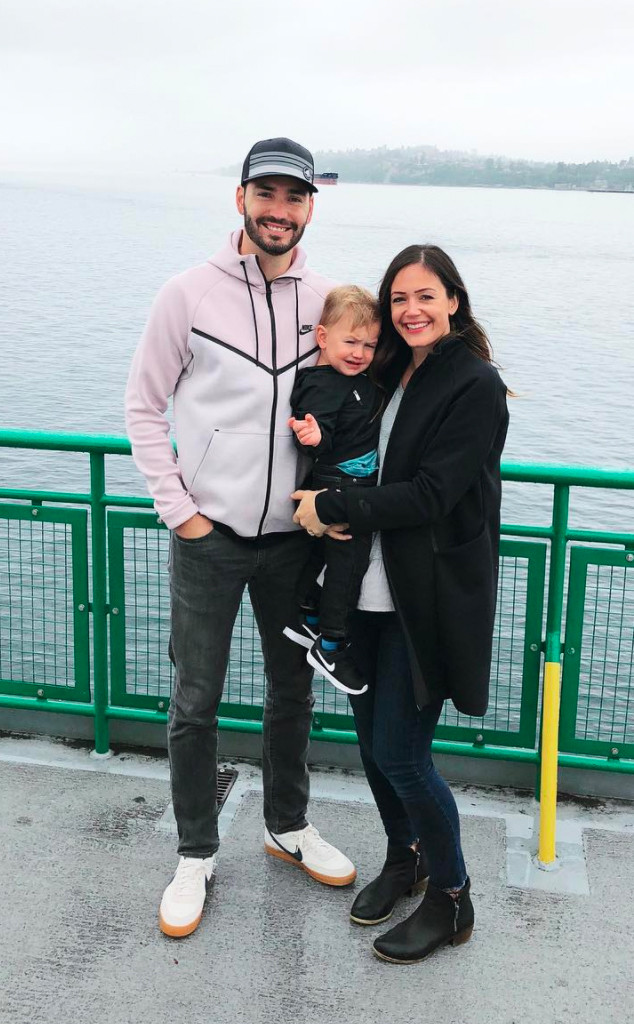 Instagram
Desiree Hartstock and her husband Chris Siegfried are welcoming a baby boy!
Earlier today, Hartstock posted an Instagram hinting at the celebration. "What will it be... a he or a she?!" she captioned the photo of the happy couple smiling together. Guests at their gathering nibbled on treats including cake and cupcakes from Seattle's Blue Box Bakery. Chef and owner of Blue Box Christina Kim Mathis told E! News all about the desserts. The cake was the bakery's "Signature Vanilla cake with Bavarian Cream, Berries, and Vanilla frosting, with a special color added to their cake to reveal the gender of their new arrival. The cake was adored with a blue and pink water color motif."
The Siegfrieds are also parents to Asher Wrigley Siegfried, who is almost 2 years old. The bake shop even made cupcakes for the soon-to-be big brother who ultimately did the honors of spilling the truth about the new baby. Mathis told E! News, "She wanted a fun way to include Asher in on the celebration so we included a few vanilla cupcakes filled with blue buttercream, in addition to the custom cake, so that he could join in on the big reveal!"
A video posted on Instagram shows Asher taking a bite of the cupcake, which breaks into many pieces showing the blue inside. He's even wearing a shirt that says "big bro."