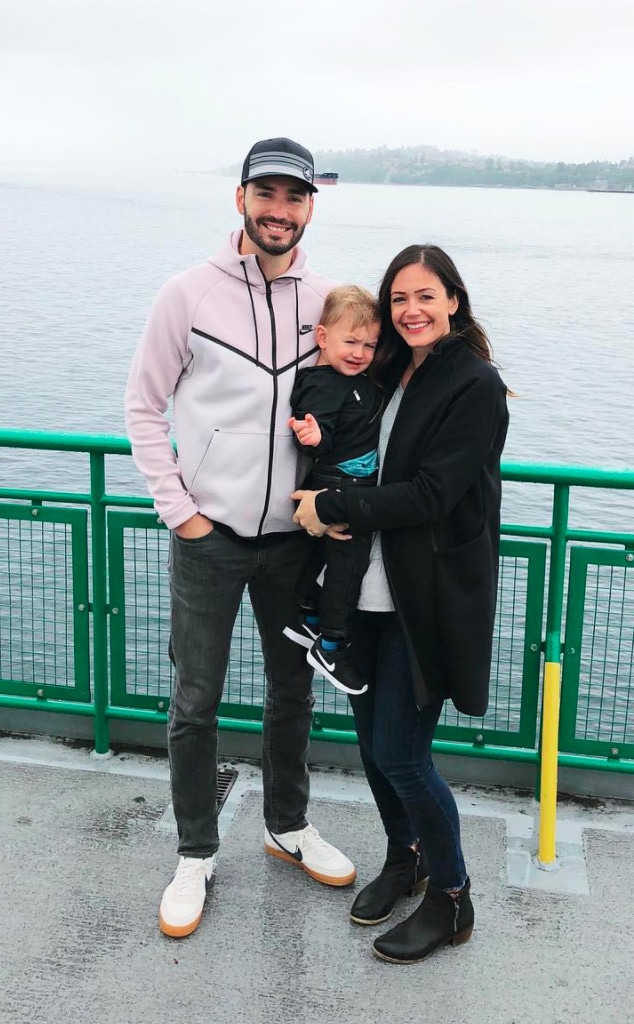 Instagram
Another Bachelor baby is on the way.
Desiree Hartsock is pregnant with baby no. 2. The Bachelorette alumna and her husband Chris Siegfried plan on welcoming their little bundle of joy in January.
The reality stars are already the proud parents to their nearly 2-year-old tot Asher, and it looks like they're prepping their son for his role as a big brother.
"We'll say, 'Where's the baby?'" Hartsock told Us Weekly, which broke the news. "And he'll point to my stomach. But I still don't think he understands. But he's doing it." 
Siegfried is also helping out before the baby's arrival. 
"I've jumped back into it," he told the magazine. "I cook and let Des relax as much as she can." 
This also means catering to his wife's pregnancy cravings, which she said include "Italian sandwiches and vinegar."
The couple did not reveal the sex of the child.
After competing on Sean Lowe's season of The Bachelor, Hartsock started handing out the roses on season nine of The Bachelorette. While contestant Brooks Forrester appeared to be an initial frontrunner, he ended up quitting the show—leaving Siegfried and fellow contestant Drew Kenney as the remaining suitors. Still, Hartsock got her fairytale ending when she picked Siegfried and he got down on one knee.
The two married in January 2015, and welcomed their first child in October 2016.
Congratulations to the growing family!