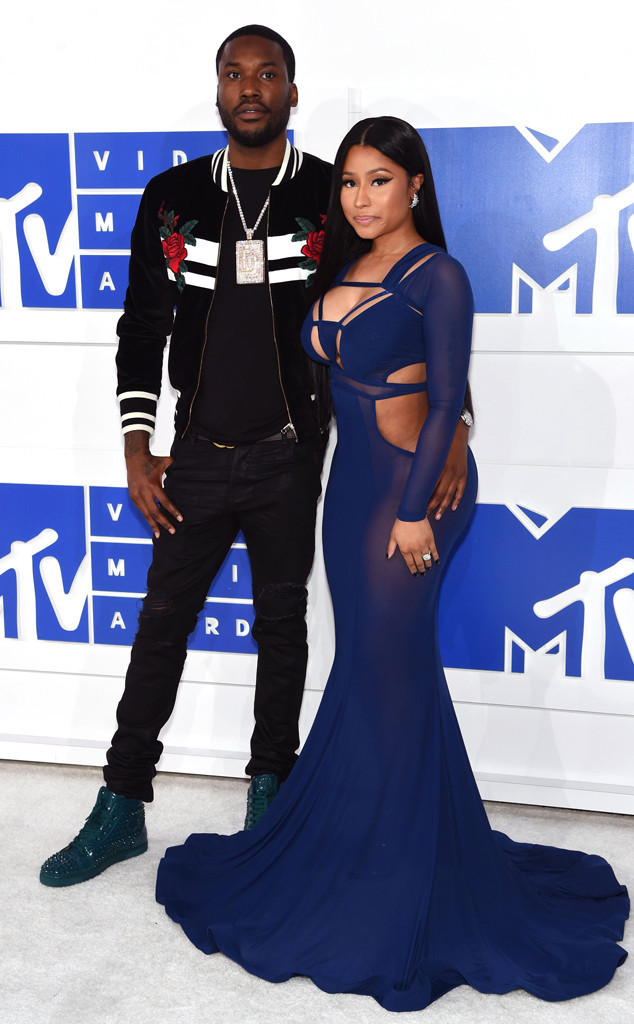 Jamie McCarthy/Getty Images
Nicki Minaj is playing coy about possibly getting back with ex-boyfriend Meek Mill.
While doing an interview with Hot 97 FM, the rapper suddenly sported a sly smile when Funk Flex asked her, "Any room for you and Meek to get back together?" She expertly avoided answering, but said they are in a good place now. "He's really tried to be the bigger person and he's come out and said 'I know I didn't really do right' and 'you stood by me' and 'you were good to me'," the Queen artist explained.
"So because of that I was able to breathe and really try to forgive and move on because I'm a forgiving person as long a person comes at me right," she continued.