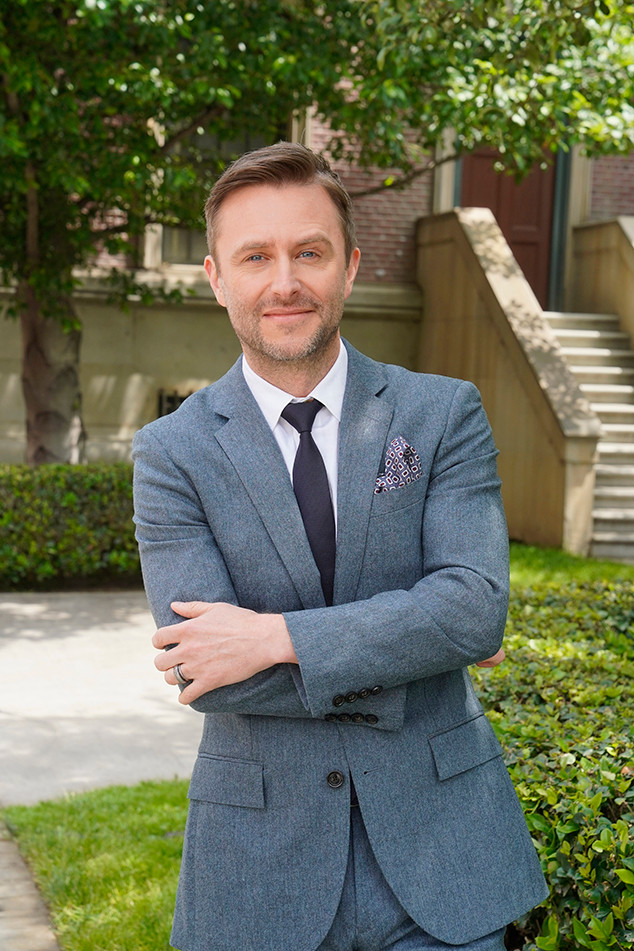 Paul Drinkwater/NBCUniversal
Chris Hardwick returned to host Talking Dead on Sunday following AMC's completed investigation into sexual assault and abuse claims against him.
Instead of starting the show by recapping the most recent episode of The Walking Dead, Hardwick kicked off the program by tearfully addressing the audience and thanking fans for their support.
"Hi. Uh, you know, normally I recap the show we're about to talk about here. But, instead, I really just want to take a minute and I want say that I am so appreciative to be standing here right now," he said. "I want to thank you, The Walking Dead community, for all of your support these last couple of months. You know, this show is not just a job to me. This is—this is a vital part of my life, you know, and this has been a sanctuary these last seven years we've been here. This has been with me through good times and bad times and I have so much gratitude to you, the fans, and the producers, and the amazing casts of both of these shows, you know, for allowing me to come here and be a part of this community every week. This is what this is. This a community."
According to The Hollywood Reporter, he then added, "And, you know, we're on the precipice of a lot of changes on both Walking Dead shows in the coming weeks and months, and I am so looking forward to going on that journey with you. And I've said the following words a million times, countless times, and yet I have never been more thankful than I am in this moment to say to you: I am Chris Hardwick and this is Talking Dead."