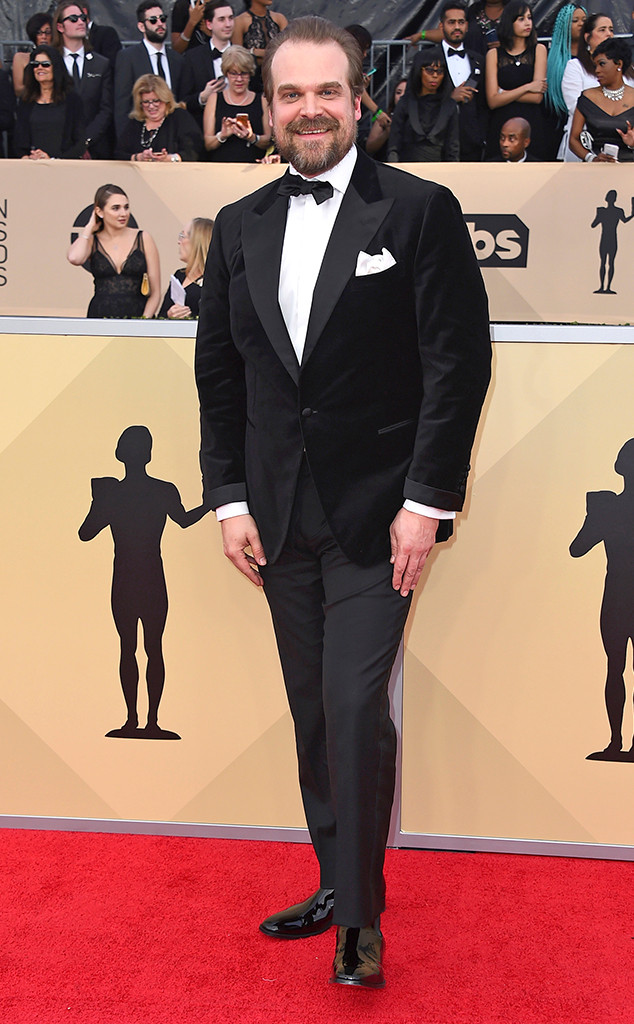 Jordan Strauss/Invision/AP
Stranger Things star David Harbour has revealed that he spent time in a mental asylum years ago and was treated for bipolar disorder.
In an interview with comedian Marc Maron on his WTF podcast, released this week, the popular 43-year-old actor, who plays police chief Jim Hopper on the Netflix series, talked about how he had for years battled issues such as anxiety, self-hatred and alcohol abuse and was diagnosed with bipolar disorder. He said that in his mid-20s, he got sober and spiritual—becoming interested in Catholicism and mystic saints—and had a manic episode.
"I really had like a bit of a break where I thought I was in connection to some sort of God that I wasn't really in connection to," he said. "And writing a lot."
He said he did not take drugs at the time, adding, "I realized that I don't really need them, that I have a capacity to see the elves in the corners of my room if I really allow myself to go there."
Harbour said his parents took him to an asylum for treatment.
"And I have to say one thing about the mental asylum...really, really not as fun as you think it is," he joked. "You do have a romantic idea...and it just ends up being sad and smells like s--t. And the other thing was boating. I recently went out on a ship in open water, and I'd read Moby Dick a million times, and it's really not sexy, it's horrible. It's very similar to the mental asylum experience."