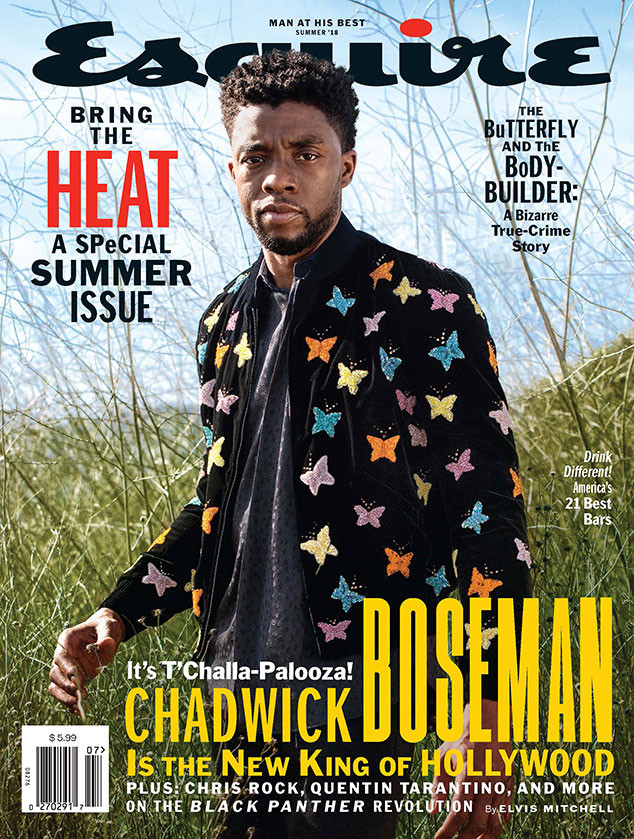 Melodie McDaniel
When Black Panther released to theaters in February, it turned the box office on its head.
As the second highest-grossing film of 2018, the third highest-grossing film ever in the United States and the ninth highest-grossing film of all time, the Marvel movie was an undeniable masterpiece.
But, it's overseas success in particular was a significant indication to lead star Chadwick Boseman that the tides could be turning high up in Hollywood. "As we premiered the movie in Korea, in London, after the L. A. premiere, we started to see how the world was going to receive it," the actor explained to Esquire. "We knew that a lot of black people were excited about the movie. But I think when we started to see the response overseas, that's when I started to go, 'Oh, wow, this is a big deal.'"
It raked in $169,363,580 outside of the United States and Canada in its opening weekend and $646,221,327 overseas in its entire release, contributing to a grand $1,345,059,695 total gross worldwide—making it the fourth highest-grossing Marvel film ever. Simultaneously, it shone a bright light on movie studios' biased and inaccurate thinking.
"Studios will very often tell you that movies with a black lead are not going to work overseas," Boseman continued to the magazine. "So I think that was the thing for me—this means something everywhere in the world. I know at that point it could actually change how studios respond to our movies. You can no longer say definitively, 'Black movies don't work [outside of the U. S].'"