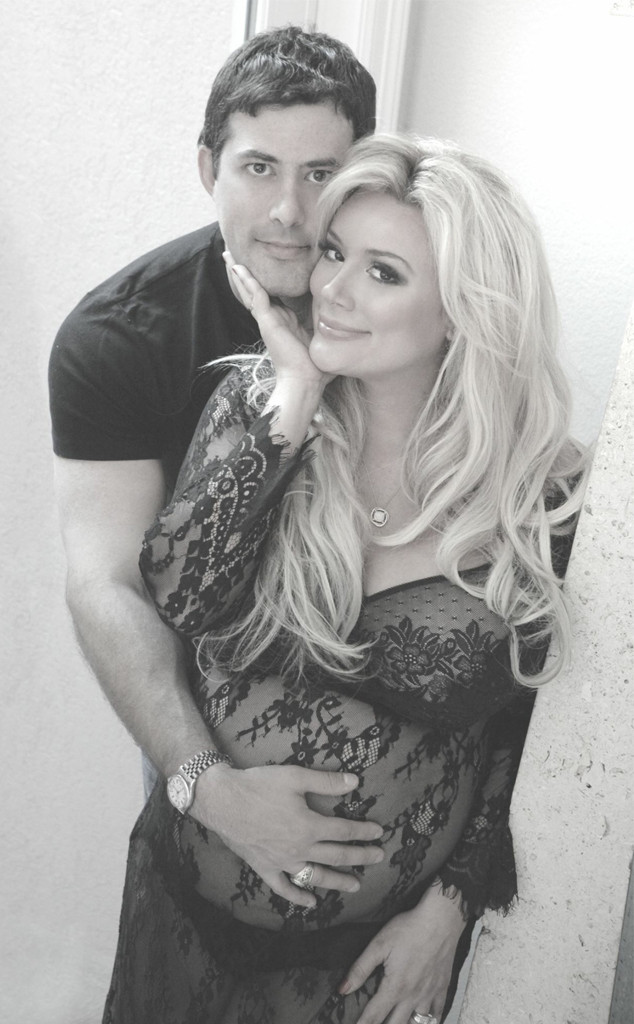 Mikki Chernoff
Erica Rose is thinking pink!
The Bachelor star is expecting a baby girl, E! News has exclusively learned. This marks Erica's first pregnancy with husband Charles Sanders, who she wed last December. The reality TV starlet also has a 1-year-old daughter named Holland from a previous relationship.
A daughter came as a surprise to Erica, who tells E! News that "because I felt different this pregnancy, I was thinking it was a boy."
"Then I realized she and Holland will be best friends like a lot of sisters are who are close in age, so I'm really excited for them," she adds. "It will be cool to see how similar or different that they are."
To celebrate the gender reveal, Erica and Charles posed for an intimate maternity photo shoot. The blond bombshell highlights her baby bump in a black lace dress, while her hubby hugs her from behind.