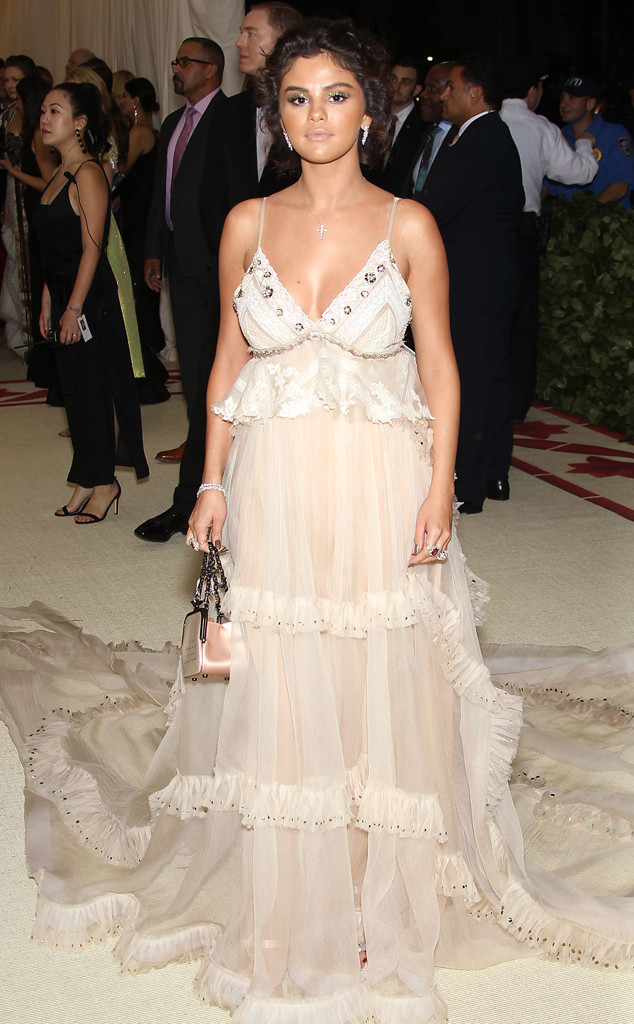 Marion Curtis/StarPix/REX/Shutterstock
Selena Gomez still hasn't forgotten about that fake Met Gala tan.
After a fan told her she looked beautiful at PUMA's Defy City event in Los Angeles, the 25-year-old singer referenced her controversial look by saying she "fixed it from Met Gala." She also gave a grimace that further summed up her sentiments.
Two weeks ago, the "Bad Liar" singer raised a few eyebrows by showing up to the 2018 Met Gala looking tanner than usual. Her look generated a slew of negative comments on social media.
"Terrible spray tan," one Twitter user wrote.
"whoever did Selena Gomez's tan needs to be fired immediately. Wwwwoooooowwwww," added another.