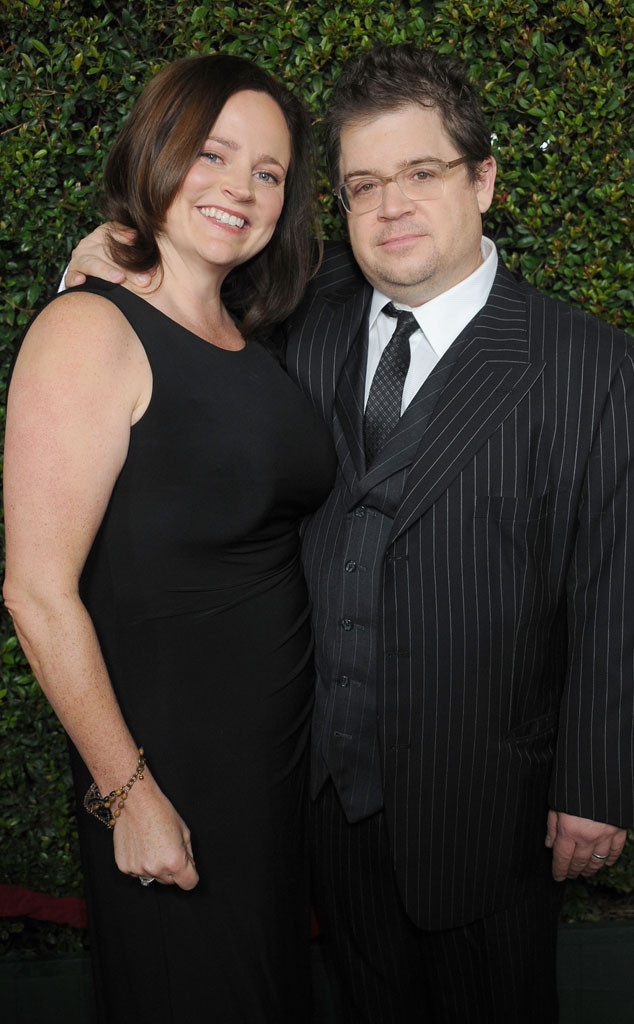 Gregg DeGuire/FilmMagic
"I think you got him, Michelle."
Two years and four days after her unexpected death, it looks like true crime writer Michelle McNamara helped solve a decades-long mystery. Her husband, comedian Patton Oswalt, certainly seems to think so (and most fans agree), based on the joyous activity of his social media accounts today after the announcement that an arrest has been made.
Patton has recently been on a book tour, promoting McNamara's I'll Be Gone in the Dark—the exhaustive, gorgeously written but also seriously gutting true crime book she had been hard at work on up until her death on April 21, 2016. She died unexpectedly in her sleep from a combination of medications and an unknown condition that caused blockage in her arteries, after a long period of long days, sleepless nights, nightmares, and anxiety all surrounding her attempts to unmask the serial killer and rapist she officially named "The Golden State Killer."